How To Achieve The 'Alon Livne' Runway Look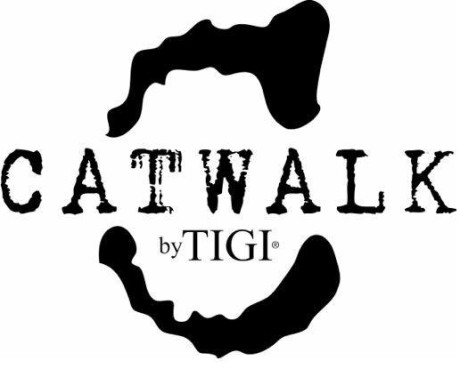 Alon Livne Spring/Summer 2014
Hair by CATWALK® by TIGI® Global Creative Director Nick Irwin
Inspiration: When creating his Spring/Summer 2014 collection, Alon Livne drew inspiration from the iconic Grace Jones, the many illustrations of Peter Sato and Samurai Soldier costumes. Together, these three themes generated an androgynous colony of color-saturated looks
marked by strong graphic lines and futuristic fluidity. When working together to develop the final
hair look, Alon and CATWALK® by TIGI® Global Creative Director Nick Irwin landed on a bold braided look reminiscent of the collections fluid construction and prints – extending the lines
from the clothes to the scalp.
How-To:
1. Prep hair with CATWALK® by TIGI® Sleek Mystique Fast Fixx Style Prep to condition and
eliminate frizz
2. Section hair in 5 even, vertical sections and reverse-french-braid each section making
sure to keep the braid as close to the scalp as possible. TIP: Use a bit of CATWALK® by
TIGI® Session Series True Wax on tips of fingers to keep the braids clean and free of flyaways
3. Secure each braid with a small clear elastic and spray with CATWALK® by TIGI® Your
Highness Weightless Shine Spray to provide a vinyl look
4. Once entire head is braided, gather and twist the bottom of the braids into a swirled bun
and secure with pins at the nape
5. Set the final look with CATWALK® by TIGI® Sleek Mystique Look-Lock Hairspray
TIP: To really make the braids pop, carefully brush a bit of white eyeshadow to the visible
scalp
Products Used:
• CATWALK® by TIGI® Sleek Mystique Fast Fixx Style Prep
• CATWALK® by TIGI® Session Series True Wax
• CATWALK® by TIGI® Your Highness Weightless Shine Spray
• CATWALK® by TIGI® Sleek Mystique Look-Lock Hairspray
For more information please visit, www.CatwalkbyTIGI.com
Join the conversation with #BehindTheCatwalk
Facebook: www.facebook.com/TIGIprofessional
Twitter: @TIGIcreatives
Instagram: @CatwalkByTIGI
For more information, please contact Siren PR:
Käthe Rufer / 212.625.3500 X209 / [email protected]
Michael Riggio / 212.625.3500 X201 / [email protected]