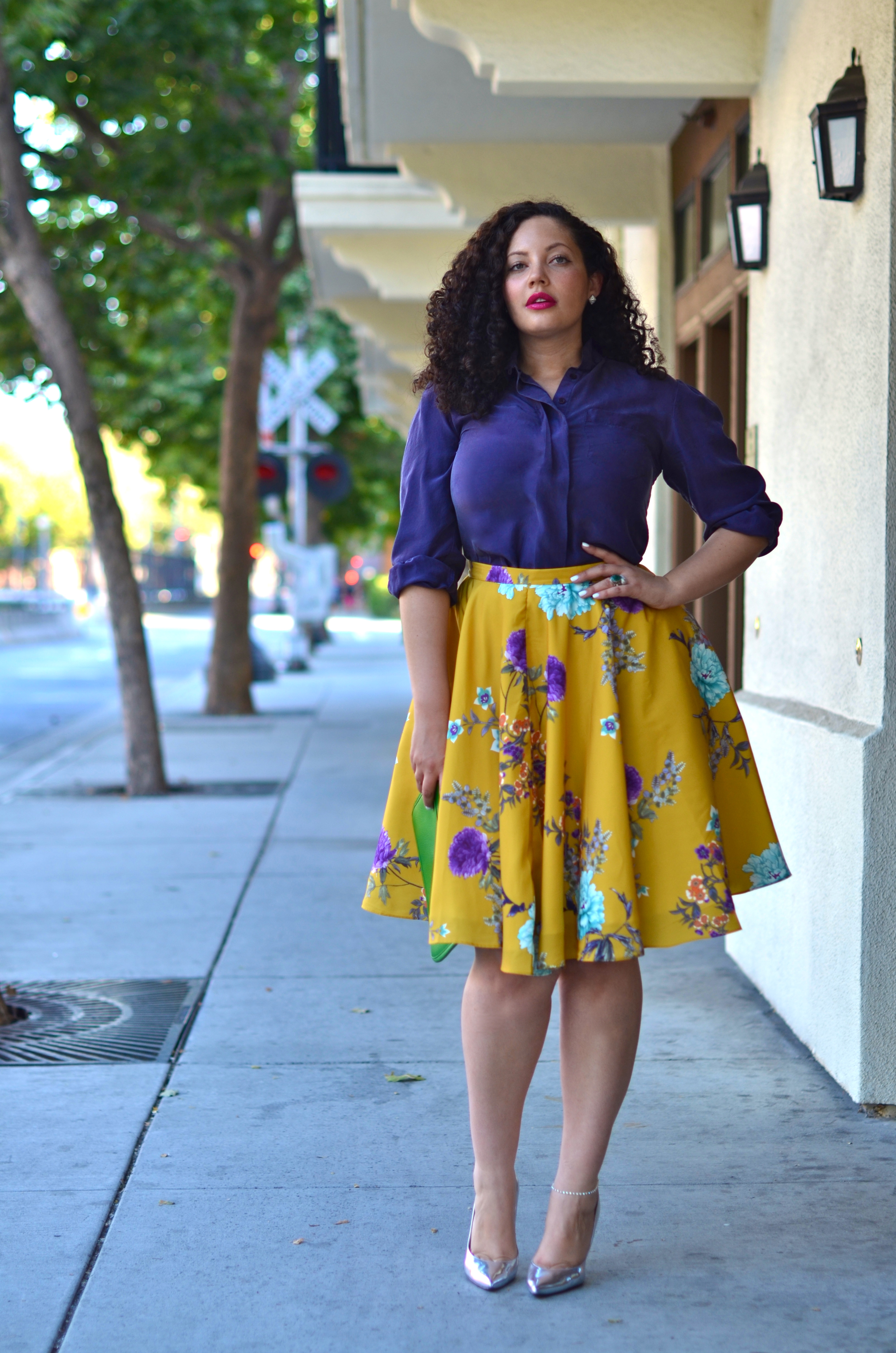 It is hard to take a blog and turn it into a career, as shown by the thousands of aspiring bloggers on the internet. Tanesha Awasthi was one of the lucky few to transition from an afternoon hobby to a full-time job. Her blog, Girl with Curves, inspires women of all shapes and sizes with her posts on her daring and innovative style choices. Tanesha is a trendsetter and a style inspiration for many.
Tanesha was always a lover of fashion. "I knew I wanted to do something in fashion from a very young age. Fashion has always been my greatest passion.," Tanesha says. "I remember constantly arguing with my mom each morning while getting dressed for school, because I wanted to wear a dress, Mary Janes and frilly socks on a daily basis!" Tanesha's passion grew over the years until finally, she started her blog. "I started the blog as a creative outlet outside my job in the tech field," said Awasthi. "My husband was frustrated hearing me complain about being unfulfilled with my career and never pursuing my fashion dreams, so he recommended I start a blog. At the time I had no idea what a blog even was, let alone the fact that people made a living posting images of their everyday outfits."
Tanesha never lets the "rules of fashion" dictate what she should wear. "I've always been the type of person to wear what I like, despite fashion rules or what people think," stated Awasthi. "My grandmother taught me to wear my clothes with confidence and have fun with fashion from a really young." It is easy to see how Tanesha's family has affected her and her style. "My personal style is constantly evolving, but I gravitate towards timeless classics with unique elements I can put my own twist on."
She doesn't want to discourage other women from following their dreams, either. "The best advice I can give is to be authentically you," Tanesha says. "Always be yourself and don't apologize for it. Own your ideals and live your life with confidence. Lastly, wear what makes you feel good, not what anyone says you should or shouldn't." Now, Tanesha is taking her love for fashion and blogging to the next step. "I'm working on my own clothing line- a lifelong dream, which I hope to launch by Spring 2014," stated Awasthi. Check out her blog, Girl With Curves, to be inspired and look out for any updates on her upcoming clothing line.