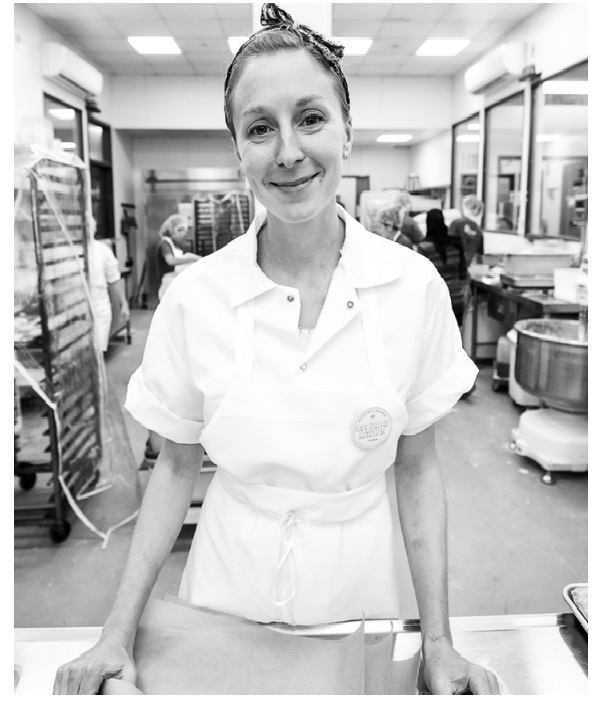 written by Palak Patel
We've all got a bit of a sweet-tooth. But not all of us can take that sweet-tooth and turn it into a highly successful bakery in New York City. Christina Tosi can. She is the chef, owner and founder of Momofuku Milk Bar where she continues to reinvent the delicious desserts of our childhood and create some of the most decadent and interesting desserts out there.
"I was an infamously picky eater as a child," stated Christina about her decision to become a pastry chef. "But I also had an infamous sweet-tooth. My mother stopped allowing me to only eat dessert so I stepped into the kitchen to teach myself my favorite recipes. I loved it so much, I decided to go to culinary school and make it my profession."
It may seem like all cookies and candies at Milk Bar, but Christina Tosi means business. "When I first opened Milk Bar I was quite adamant about making sure the bakery was a true, honest reflection of life and food through my eyes," said Christina. Through this standard, Christina has been able to stay true to herself while running a highly successful bakery.
She takes her team and uses them to create some very unique and delicious vvdesserts. "The Milk Bar team inspires me daily," stated Christina. "We love individuality and diversity. Everyone has a love for food, a passion for hard work, a heart full of integrity." Christina's team is her family and they all work to bring their own memories into each of the intriguing desserts Milk Bar offers.
Milk Bar is known for its uniquely nostalgic desserts like Cereal Milk. "I think cereal milk is so beloved because it's relatable and fun!" said Christina. "Making a connection with something you eat is what we believe really resonates with people, sparks a memory and keeps us all obsessed."
There are still challenges to the trade: "Balance! Growth and evolution – the notion that what worked for us yesterday isn't going to work for us tomorrow. Motivation – keeping it fresh and real for everyone every day."
She still has advice for anybody seeking success like hers: "Keep your head down and whatever you do, keep pushing!"  Christina Tosi looks forward to unveiling more uniquely nostalgic desserts to her patrons in the coming years.