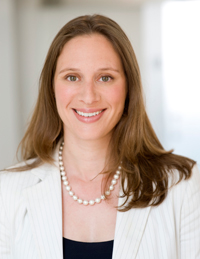 Alyssa Rapp is the founder and CEO of Bottlenotes, Inc.  Bottlenotes is the leading new media company in the wine category that is dedicated to educating and entertaining wine enthusiast via four primary channels: email newsletters (The Daily Sip), which is received by over 300,000 wine enthusiasts by email and 180,000 on Facebook, the Weekly Pint which caters to interactive events such as Around the World in 80 Sips, social media platforms and iPhone applications.
Alyssa's unique business ethic and dedication to her company lands her a spot on Fuzion's most inspirational women in Business. She shares when she first wanted to pursue her career, "I always knew that I wanted to be an entrepreneur.  "I was someone who liked creating and leading, two attributes intrinsic to all entrepreneurs and I had a great fortune of phenomenal role models of entrepreneurship in my grandfather, Joseph Hartog, who fled the Netherlands during the Holocaust and my stepfather, Daniel Levin, an extremely successful real estate developer in Chicago."  Before launching her business Alyssa was fortunate to gain small business experience when she served as U.S. Congresswoman Jan Schakowsky's finance director.  Her experience as a finance director inspired her to further her education and obtain her MBA at Stanford University's Graduate School of Business which enabled her to gain the necessary training and perspective from what she calls," the brightest business minds in the world…The combination of my familial role models in entrepreneurship, personality traits and professional experiences inspired me to head to Stanford, where Bottlenotes was launched."
As a woman of many accomplishments, Alyssa credits her most crucial as having successfully guided Bottlenotes though a business model pivot ( e-commerce to digital media company) in the policy reversal by the California Alcohol Bureau of Control as the worst macro-economic meltdown of the past 90 years took place.  She reflects on this experience, " Sometimes the greatest measures of success are not just how high one soars in times of triumph, but also how resilient one proves in times of great challenge and sacrifice." Alyssa notes the shift by the California Alcohol Bureau of Control as one of her hardest obstacles that she has overcame within her company.  "This was one helluva trifecta. Advisors, mentors and friends tell me that this will have probably been one of the hardest challenges that I will ever face in Business."
Being a young female entrepreneur comes with some challenges.  "The world of venture and early stage capital is still dominated by male investors and entrepreneurs.  I hope to be part of a sea-change in the change of perceptions and realities on both fronts in the decades ahead."   She shares her "best lesson learned," "No matter how hard one works, how inspired one's team, being undercapitalized can hinder and potentially halt a business' growth.  Despite the challenges she faces as an entrepreneur, her favorite part of her job is watching her team members grow and evolve into leaders.
Alyssa has been named as one of Inc.'s "30 under 30" coolest entrepreneurs in America, one of playboy.com's "10 sexiest CEO'S in America as well as one of the top 100 most influential people in the US wine industry.  She is the author of "Bottlenotes guide to wine: Around the World in 80 Sips.  Alyssa is in the process of completing her next book: Around Napa Valley in 80 Sips as well as a T.V. pilot of the same theme in the works.