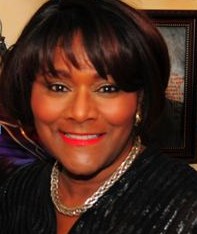 Vera Moore Cosmetics is the leading line of skincare and make-up for women of all ages and skin tones. It is surprising to think that this relatively new brand of cosmetics started as a small venture by actress and singer Vera Moore in the 60's.
"I noticed a void in the market for cosmetics for people of color and that's how Vera Moore Cosmetics really started," said Moore. "At that point I was playing a nurse and the make-up they had was too oily, too greasy, and too red. And being of a darker hue, I wanted something that would look nice. If I was experiencing issues, I figured others were as well."
It wasn't an easy task to create a national brand like Vera Moore Cosmetics. "Entrepreneurs, we know how to make lemons into lemonade," said Moore. "We make it work. Nobody knew who we were and we didn't really have credibility. We went out on a limb." Vera Moore had to mortgage her own home to find money to start VMC.
Years later, Vera Moore Cosmetics is a national brand that can be found in Duane Reade and Walgreens stores all over the country. Even now, Vera knows that the company is really there for the women. "Vera Moore Cosmetics is about empowerment," said Moore. "There were a lot of self-esteem issues when I started the company. Women didn't know how beautiful they were inside and I think VMC, we always cared. New companies care now, but we always cared. Self-empowering them internally as well as externally, that's VMC."
Vera had some last pieces of advice to offer any women who are considering starting their own businesses: "Don't quit your day job," said Moore. "Intern in the field you wish to go into; learn everything, the ups and downs. Learn everything you can, be a sponge and absorb everything. Be receptive and take constructive criticism."
Look out for VMC and their upcoming projects. "We were recently named the official make-up company for Miss Black Illinois," said Moore. "I'm just excited to be in a position to do things for other people, though."