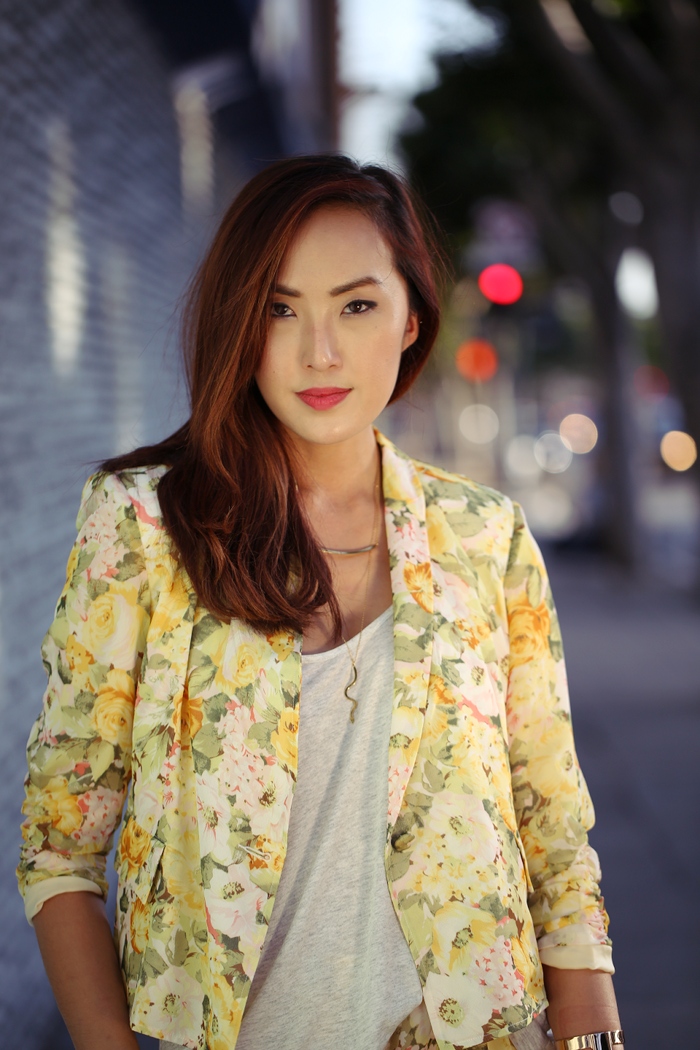 Chriselle Lim is an icon in the fashion industry; her blog, The Chriselle Factor, has been lauded by many as one of the top fashion blogs on the web. Chriselle started off as a wardrobe stylist and initially began her blog as a way to chronicle her jobs and projects. Later on, when Chriselle started her YouTube channel, viewers began to want to see more fashion posts. Now, Chriselle posts her outfits on a daily basis and uploads weekly videos.
Something about Chriselle's style seems to draw in a large audience. "I would describe my style being feminine and edgy," stated Lim. "I love experimenting with new styles and find it really fun and challenging but I always gravitate towards feminine pieces with a bit of edge: a feminine flouncy dress paired with a strong leather jacket." The juxtaposition creates a look that her followers repeat. For Chriselle, it all comes down to two things: "Functionality and a chic factor. If I can't move or feel uncomfortable it will affect my mood the entire day."
Chriselle has a reputation to uphold and she likes to look back to help find inspiration. "I love diving into the archives of fashion books and magazines that I've collected. At our office we have Vogue magazines from the 80s!" stated Lim. "I'm constantly inspired by history, and the way women adorned themselves back then." She also stated that she loves a good fashion obsession: "Shoes and purses are definitely my weakness."
With fall coming up, Chriselle is ready to unleash another obsession: "I waited all year to wear my favorite item: Fall Boots! I think everything looks good with boots, especially when you are all layered and bundled up. Of course I can't wait for the holidays when I get to spend time with my family!"
It's that family Chriselle looks to as role models. "My entire life I always admired both my mom and dad," stated Lim. "They've really taught me the importance of working hard, putting God first in my life and always staying true to myself." It is also this work ethic that Chriselle recommends to anybody trying follow her. "A lot of people assume that blogging comes easy, but be ready for many sleepless nights!" stated Lim. "Have goals, map out your plan, and be consistent…you need to treat it like a business, not a hobby!"
Look out for exciting things happening at The Chriselle Factor. "We just wrapped a show with Glamour magazine that will be airing on their channel, and a few major partnerships that will be announced soon!" stated Lim. "I am excited for this next year and all of the great things we are coming up for my team and I at Chriselle Inc." Chriselle is also looking forward to some new fall trends coming up including minimalism, tuxedos, and emerald green.