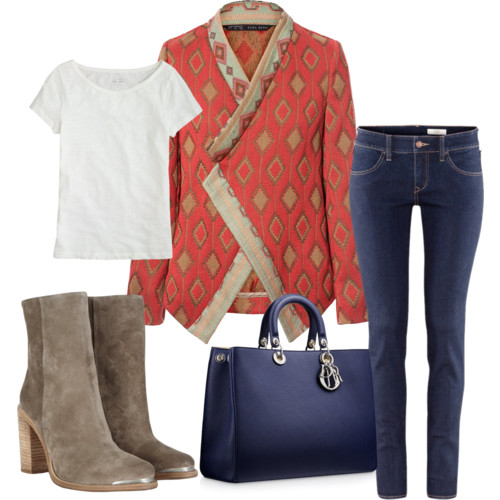 Today's look of the day is featured around an Asymmetric Blazer. This blazer with its all over print works well with a pair of neutral skinny jeans and suede boots.
Asymmetric Printed Blazers by Zara; Basic white t-shirt by J. Crew; High-waisted skinny jeans by H&M, Suede Ankle Boots by AllSaints; Diorissimo tote bag.
Stay inspired with us daily here and through our Instagram account(FuzionMag).