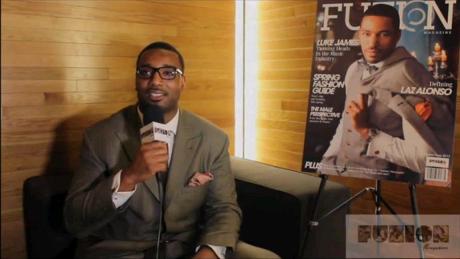 As the workouts and training begin to prepare the herculean athletes for another grueling season, fans of the NFL usually look for their favorite veterans and household names on the field. Off the field, however, these gentlemen like to cater to their tastes for style, fashion, and lifestyle. To celebrate their appreciation for the unique and polished creations some players from various NFL teams networked with Fuzion Magazine in the Luxury series event.
Here at Fuzion we also had a celebration of our own. The cover for our latest debut was of the talented and well-educated heartthrob Laz Alonso. The financial world extraordinaire-turned-actor graced the cover and allowed us to get a little deeper into his personal life.
The party itself had many celebrities along with notable athletes from numerous NFL teams, famous actors/actresses, reality stars, and people from different facets of the entertainment industry. We were also thankful to have songstress Ari Lennox bless the attendees with her beautiful voice, which included her own rendition of Andre 3000's "Prototype".
Overall it was a great event to promote the progression of Fuzion as well as interests of the professional athlete outside of the grass turfs, called plays, tackles, throws, and carries. In a way, the theme of the night correlated perfectly for both; a night to celebrate the future of style and luxury, while enjoying the fruits of your hard work and living your dreams.
Written by: Mark M.