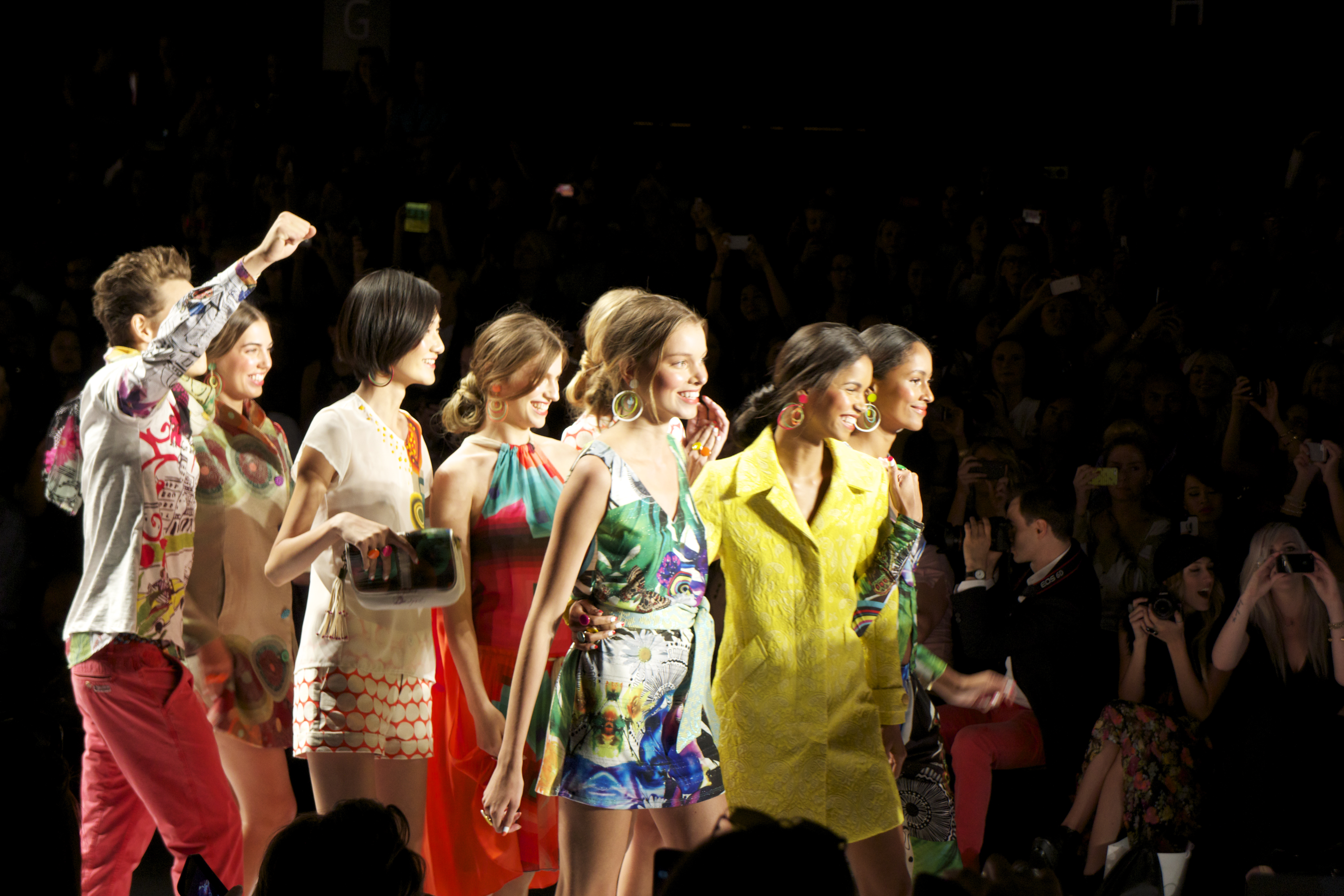 written by Jonatan Meijas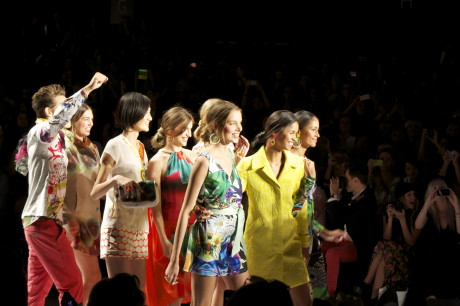 It looks as though as if print on print is here to stay for Spring/Summer 2014. This week Fuzion Mag had the opportunity to see Desigual preview their collection. The runway was filled vibrant colors, eclectic patterns and of course fierce cat-walking. With Desigual setting the tone for the first official day of fashion week, we're skeptical to see which trends made it out alive for next year.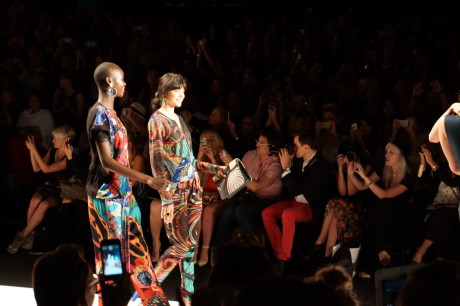 Fashion veterans Michael Kors(MK), and Diane Von Furstenberg(DVF) were in attendance to support Lacroix, who's been collaborating with the brand since 2011. For DVF and MK come out to support the Spanish brand the direction they're headed must be right. If the joy and laughter that filled the clothing of Desigual couldn't keep them entertained then I don't know what can. This collection was fierce.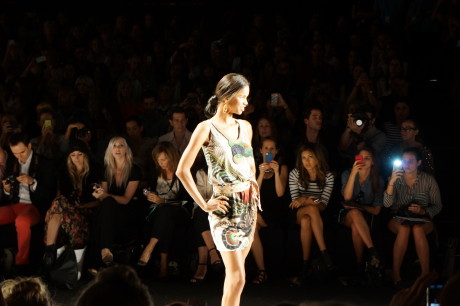 Some of my favorite pieces were the oversized yellow blazer dress, the mixed print jumpsuit and the American Flag maxi-dress. The yellow blazer dress seems like something you can wear on any occasion, if you accessorize it correctly. If it's a night out with the girls throw on your 6-inch stilettos, slit your hair back and a couple of rings, then you are set to go. If you can transcend an outfit from casual to edgy you, that piece is here to stay.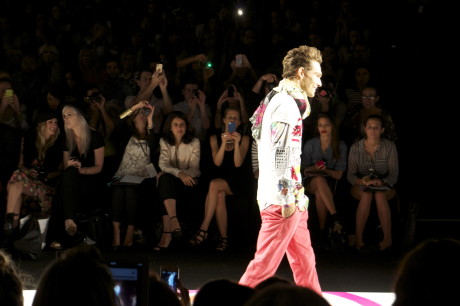 Desigual didn't leave the boys out, just yet. Though their strongpoints were in their women's wear the mens collection was just as good. As a guy, I was anxiously waiting to see what they will display. Lacroix stayed true with the mixed prints and loud colors but was able to avoid making the pieces look feminine for men.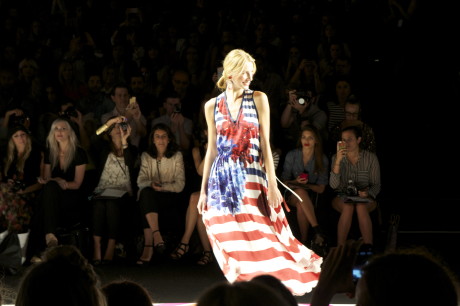 Usually, I'm not a fan of Desigual, however this may be there most fashionable collection to date. Throughout this collection they've explored geometric shapes, tropical prints and different textures. With  this mixture they were able to awe the audience, especially with the fun filled soundtrack that was playing for the runway. If they keep this up they can become the next elitist affordable brand in the ranks of Forever 21 and H&M.