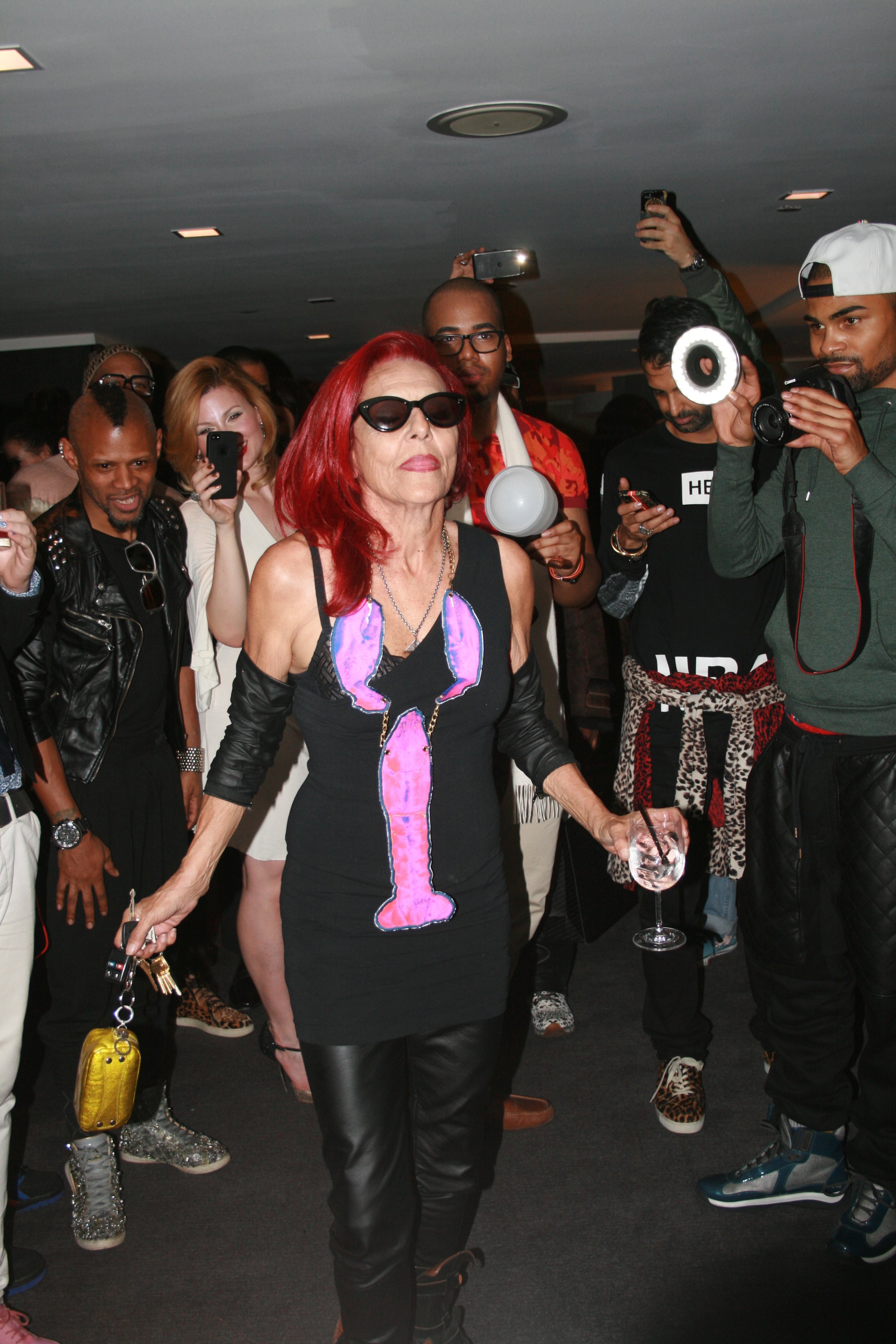 written by Erica Jewell
A hipster vibe, a loft style space filled with photos, celebs, supporters, and members of the ballroom scene in the swanky W Hotel on Lexington Ave. Passed hors' d'oeuvres of ceviche, steak and cheese crostini's, cheese balls, and smoked salmon. An open bar of wine, beer, and top shelf liquor. All in honor of the man of the hour – curator Gerard H. Gaskin.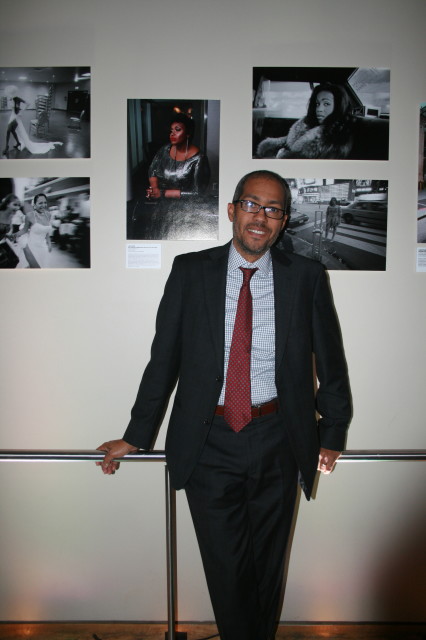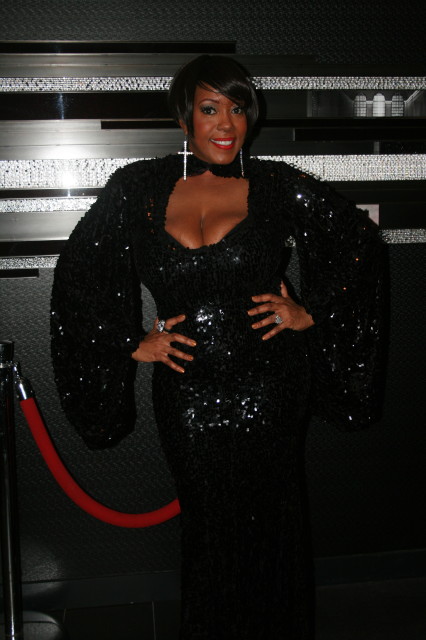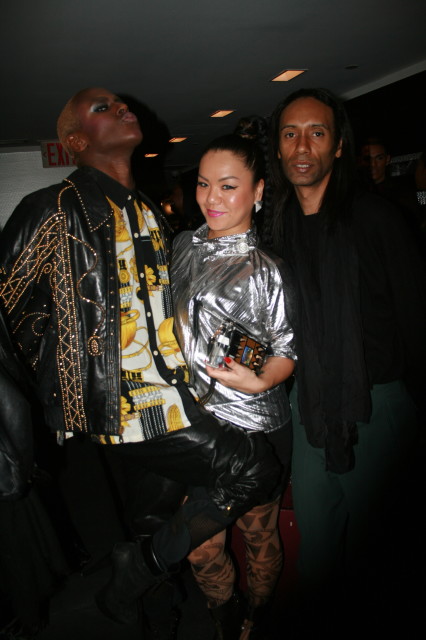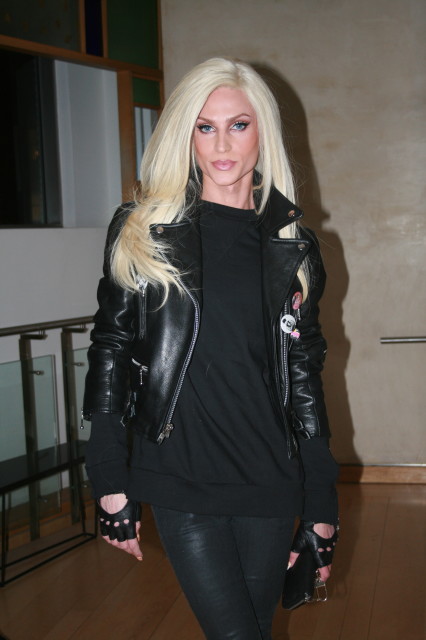 I arrived just after 7pm at the W Hotel bundled in my scarf and cognac moto excited for an evening of art and fashion. After checking in with event staff I was whisked up the stairs to The Living Room, a beautiful loft space, to sit down for my exclusive interview. Perfect timing for me to steal a few min, as guest were still arriving.
Looking dapper in a perfectly tailored dark grey suit, red tie, and square frames, we sat down for the Fuzion Mag exclusive to talk about the Legends Exhibition, the NYC Ballroom Scene, and his selected charity the Hetrick-Martin Institute (HMI):
Fuzion: What drew you to this type of art?
Gaskin: This is almost by pure accident. I met this gentleman named Douglas Says, and Douglas Says is the one who ultimately brought me into the scene. Douglas Says, especially back in the early 90's he would design clothes for the femme queens at the balls, and so he then said "let's go and photograph the femme queens. I'll make them up, I'll put them in my designs, and we'll do these wonderful portraits of them". So I did that and that was the first part of this project. And then Daniel Revlon, who's a really famous femme queen who was the mother of the house of Revlon at the time, he then invited me to a ball and another ball, and it just kind of snowballed from there. I was a young 19 year old kid going to school at Hunter College at the time.
Fuzion: Did you study photography?
Gaskin: Yes, I studied photography at Hunter College. It's a really famous African American photographer named Roy DeCarava who actually did a book with Langston Hughes…and I really wanted to study with him
Fuzion: What made you select this charity (Hetrick-Martin Institute)?
Gaskin: I taught a class there back in 2002 and its the only Gay High School in NYC, and it's specific to this community.
Fuzion: What made you pick the W Hotel for your exhibition?
Gaskin: I can't say I picked the W Hotel, they picked me. In turn, I kind of brought it to them. I thought it would be a nice connection, and we then said "alright let's do it" and we did it. And I was like wow, ok I'll do the W.
Fuzion: What would you say to an inspiring photographer?
Gaskin: A couple of things. First of all you need to learn the frame, and what I mean by learning the frame is you need to understand that little box when you look through your frame and figure out how to use it in a really complex way….Read as much information as possible, because information is the key to photography. The more information you have the easier it is for you to translate information.
Guests of the night included Patricia Fields, Estelle, Nina Sky, Sessile Lopez, Shawn Ross, DJ Kiss, Leeora Catalan, Dee and Ricky, Hood by Air, EJ Johnson, Claw Money, Roxy Cottontail, Jacky Chang, Lady Fag, Jack Mizrahi, and Claire Summers (fashionbombdaily.com)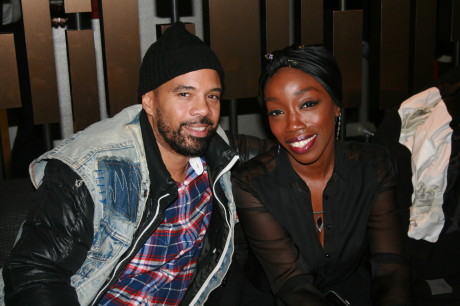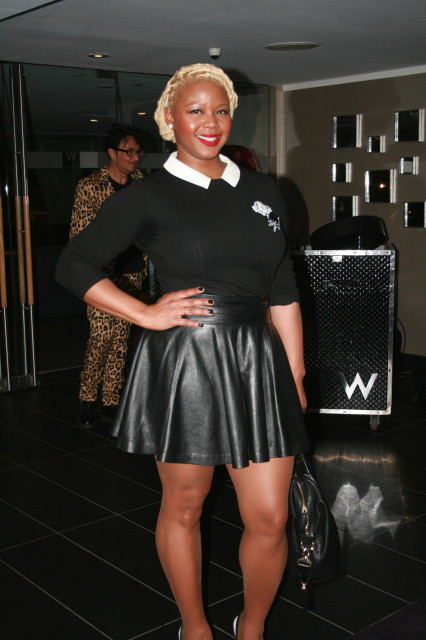 In the midst of the celebration I managed to ask stylist, Omar his thoughts on the Ballroom Scene "I love the escapism it gives our community [and] that sense of being larger than life"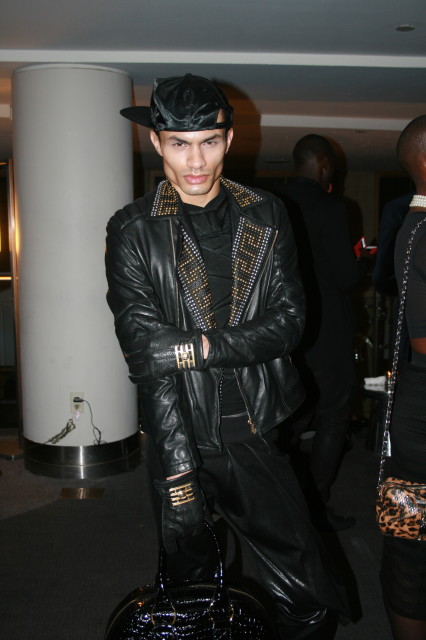 Details:
W New York presents Legends, a month-long (Dec 1-31) photographic exhibition and philanthropic initiative celebrating New York House Ballroom Legends and style culture over the past two decades. Curated by Gerard H. Gaskin, the exhibit will be open to both guests and locals and will feature photos from his upcoming award-winning book Legendary, recognized as one of the largest bodies of work dedicated to the evolution of the New York Ballroom scene. The exhibition will launch December 1st at W New York in honor of World Aids Day and in support of Hetrick-Martin Institute (HMI), an organization providing social care for at-risk LGBT youth across New York City.
The Legends photo exhibition will take guests into a vital part of New York's Ballroom scene, an underground community where gay and transgender men and women come together in high-spirited late-night pageants. A hidden culture that encourages individuals to flaunt and celebrate their vibrant personalities, house balls feature participants competing for trophies in categories based on costume, attitude, dance moves and 'realness'.