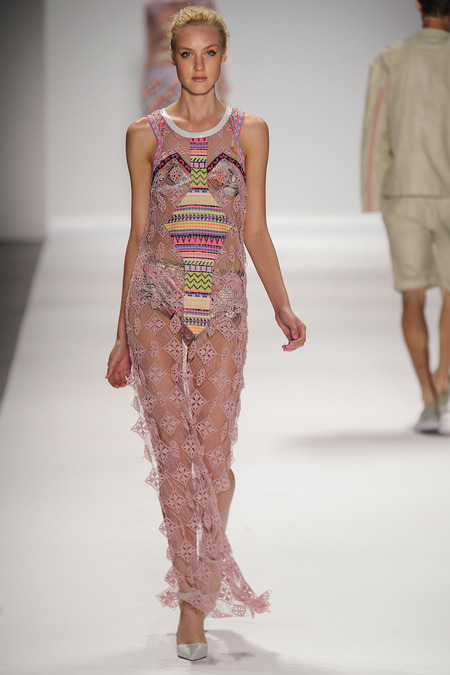 Custo Barcelona's Dalmau brothers wow'ed Mercedes-Benz Fashion Week again with their sophisticated lifestyle collection which was strategically lined with a delicate touch. The mixed fabrics were soft, almost transparent and they illuminated the runway with a substantial glow and luminosity that captivated our eyes with each model strut.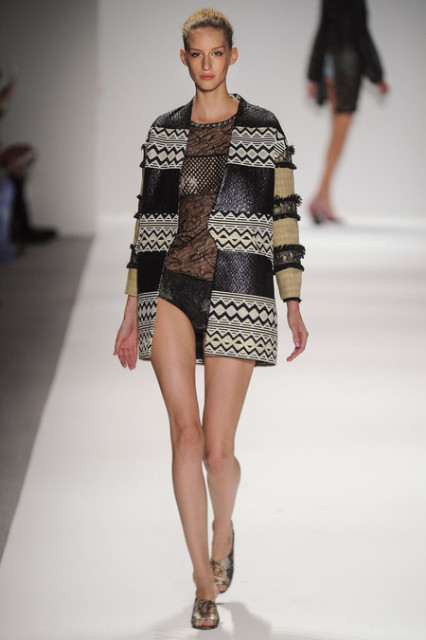 The Asian and European models were poised, lean and fierce with natural make-up and hair (Oribe Hair Care) slicked back/ secured with a messy bun. The warm colors, hints of metallic and the upbeat music (Emporer by Ali Love feat Kali) were the perfect combination for a sexy spring collection. The outfits consisted of silk chiffon swimwear, dresses, oversized coats, tunics, cocoon pants and mini shorts with printed innerwear which were paired with accessories such as sunglasses and visors. Tribal prints, geometric shapes, multi-colored patterns and optical effects were no strangers to the Custo Barcelona runway.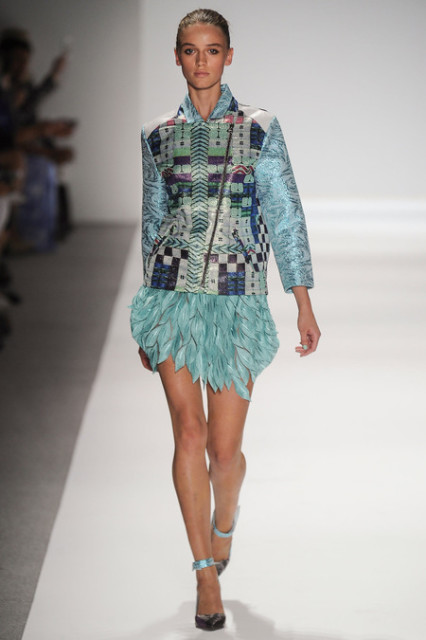 Celebrities, stylists and fashion icons such as June Ambrose, Jay Manuel and Miss J Alexander graced the front row of the Custo Barcelona SS'14 show and were enamored with the innovation and bold collection presented to them in Lincoln Center on Day 4 of Fashion Week. With styling by Bernat Buscato, those textural pieces came to life leaving us with nothing less than excitement for Custo Barcelona's Fall/Winter'14 collection.