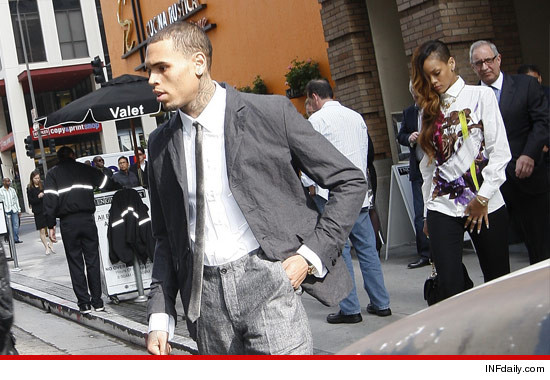 According to TMZ and E! Online Chris Brown's lawyer Mark Geragos is pissed off about paper's that were filed today in Los Angeles Superior Court which challenges Chris Browns community service.  The signer was sentenced to community service after his assault of his then girlfriend Rihanna.
In a statement to the Los Angeles Times, Chris' lawyer says that the D.A. should be embarrassed by their actions, which the Virginia authorities signed off on.  "Apparently the district attorney's office has completely lost their minds… They are making scurrilous, libelous and defamatory statements and apparently have lost their ability to read their own reports."
Update…
According to TMZ, Mark Geragos has released a statement saying, "I have never had a client who has been tortured like Chris Brown has."
He claims that he wants to have the D.A. held in contempt of court for filing false documents, which accuses Brown of falsely completing his community service.
He also says that Rihanna appeared in court to support her boyfriend Chris Brown and she also thinks that the D.A's actions are ridiculous.
Photo Courtesy of TMZ