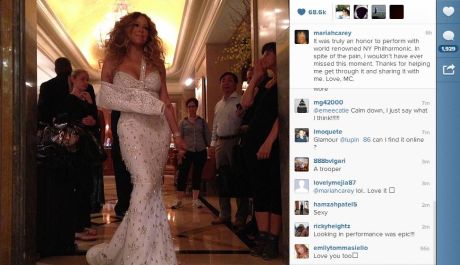 It's Monday and we all probably have a bad case of the Mondays, don't we? What better way to get over those few rough hours in the afternoon before you head home than to take a look at some of the most memorable celebrity fashions, as found via their own Instagram accounts? It's hard to keep up with every celebrity fashionista out there, and honestly weekends are spent trying to get over the fact we all have to go back to our day jobs on Monday for another week. We don't have time to truly appreciate some of the more outrageous fashion choices our beloved celebs make over their own weekends.
Luckily, Instagram keeps everything saved up and easy to find. So here are some celebrity Instagram fashions from over the weekend. Enjoy!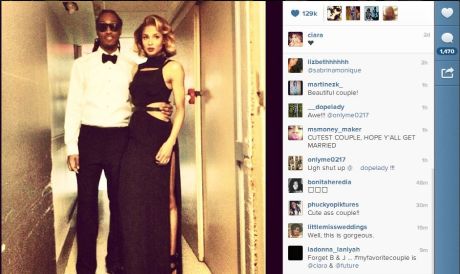 Ciara brought her usual style mix of sexy, sweet, and daring to her appearance on Jimmy Fallon on Friday night. She also took some cute shots of herself with boyfriend Future before the show. She performed her song "Body Party" on the show for Jimmy, Future, and the live audience. Check out the sexy video for "Body Party" here.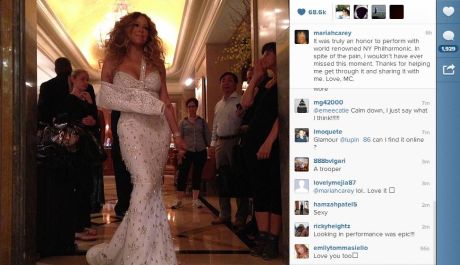 Mariah Carey performed with the New York Philharmonic on Saturday as a part of the Major League Baseball's All-Star Charity Concert. Known for her style and sophistication, Mimi recently dislocated her shoulder while shooting the music video for the remix of "#Beautiful" with Yeezy. She didn't let that keep her from strutting her stuff, though. Mariah made her sling match her dress, and continued to rock her high heels.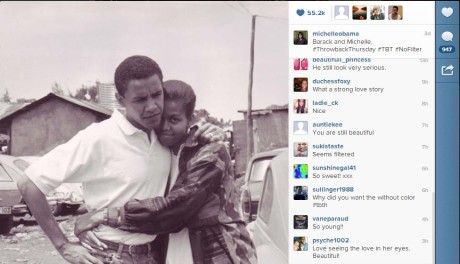 Yes, the First Lady posted this on Thursday as a part of Throwback Thursday, but it is just too adorable to not include on here. This photo features the First Lady and her man, President Barack Obama, before they were known as POTUS and FLOTUS. Honestly, it's just too perfect for words.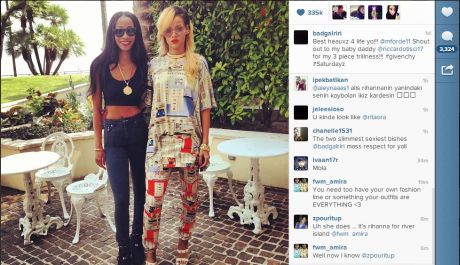 We can't have celeb Instagram fashions without something from our bad girl Rihanna. Her Instagram name says it all: badgalriri. But here she is with friend Melissa Forde, posing for a picture in her very busy outfit. Riri was kind enough to provide us all with a hashtag to inform us she is wearing Givenchy. We can't say Rihanna is ever boring, now can we?