Beyonce Reportedy Lip Synched The National Anthem At the Inauguration, While Kelly Clarkson Sang Live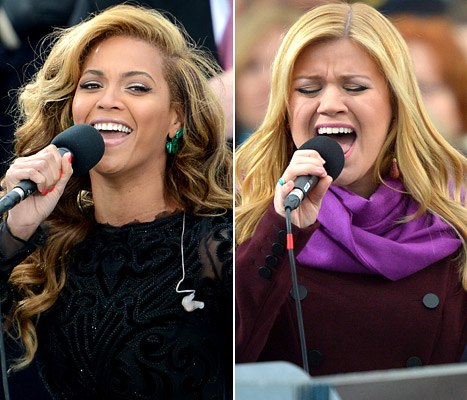 The rumor mill is buzzing that Beyonce lip synched the national anthem at Monday's Presidential inauguration.  According to Us Magazine, a representative of the U.S. Marine Corp Band, revealed to numerous media outlets that Beyonce lip- synched to a prerecorded track of the national anthem.
However, soulful singer Kelly Clarkson who sang "My Country Tis' of Thee",  did not lip sync and sang at the inauguration as well. According to Us Magazine, Beyonce didn't have enough time to rehearse for the inauguration.  She  was only able to rehearse the night before the inauguration, while Kelly Clarkson on the other hand had the whole weekend to rehearse.
Photo Courtesy of Us Magazine