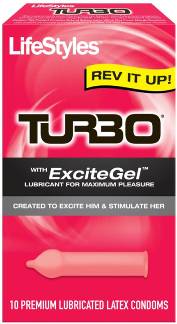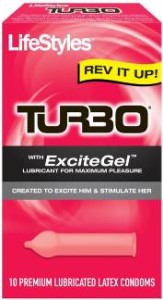 Women have been fighting for gender equality since the beginning of time, and have made major breakthroughs by out-earning men in the workforce, shattering political glass ceilings, and competing (and winning!) in male dominated sports, but there's one area where the gender gap has proven particularly difficult to overcome: the orgasm gap.
In recent years, academic research has shown that while women in relationships climax about 80% as often as men, in repeated hookups the numbers are cut in half, and on first-time hookups the percentage drops to a third.
"The orgasm gap is a serious inequality, with laziness serving as the main culprit. While scientists haven't even scratched the surface of the female orgasm, we have anecdotal data showing that women who use enhancers experience a significant difference in reaching climax," said Carol Carrozza, Vice President Sales & Marketing North America for Ansell Healthcare, the makers of LifeStyles Condoms.
A recent consumer study showed that 94% of women reported an improved ability to orgasm after multiple uses of LifeStyles' proprietary Excite™ sexual enhancement gel. The primary ingredient in Excite is L-Arginine, an amino acid that boosts the body's production of nitric oxide, relaxing and dilating blood vessels and increasing blood flow to sensitive areas.
The electrifying follow-up to the success of Excite, LifeStyles is thrilled to introduce the only condom of its kind, TURBO. Unique in that it heightens sexual pleasure for both partners with Excite gel lubricating the inside and the outside, the TURBO condom delivers a breakthrough in sexual pleasure for both men and women. For sample requests of TURBO or Excite, or for examples of additional pleasure product enhancers from LifeStyles for any better sex roundups you may be working on, please visit. www.LifeStyles.com