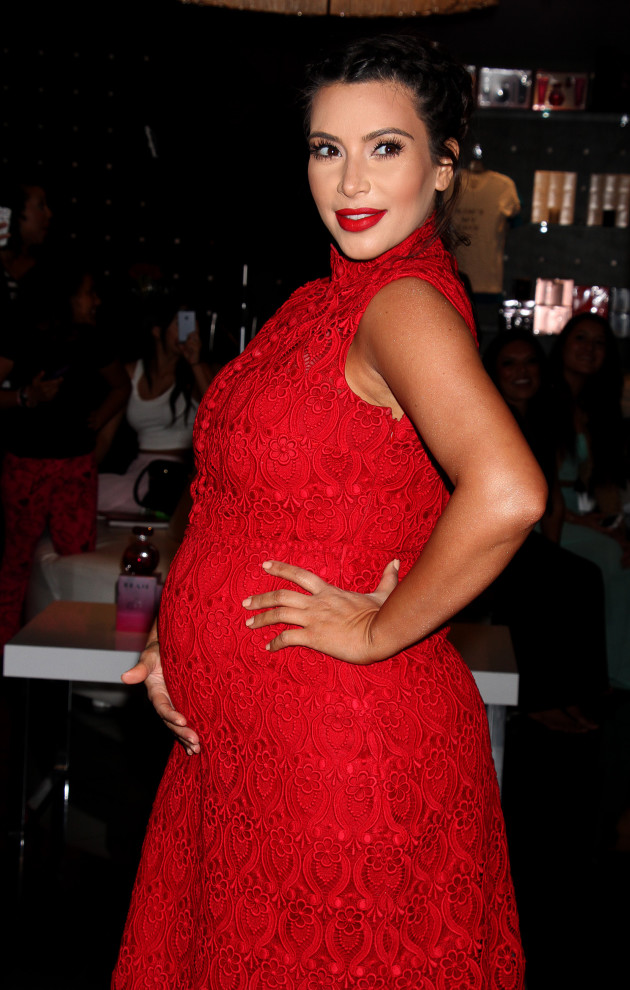 The internet is exploding as of June 15, 2013. It seems that after a very public pregnancy (and life in general) reality star Kim Kardashian has finally had her baby, approximately one month ahead of schedule. Kardashian and Kanye have been together for a little over a year and both are very happy with the birth of their baby girl.
Kim K. delivered her baby at the Cedars-Sinai Medical Center in Los Angeles early June 15. Rapper and father Kanye was present during the birth, much to Kim's relief. As much of the world learned earlier in the month through Kardashian's reality TV show Keeping up with the Kardashians, the "Kimye" baby is a girl, but the name has yet to be revealed. Although Kim delivered the baby early, it seems that both mother and baby girl are healthy and in good hands at the hospital.
It seems every site on the internet, from TMZ to the LA Times, is covering the delivery. "Kim and Kanye" are also trending globally on Twitter thanks to fans and fellow celebs tweeting excited congratulations at the couple. The world wants to help welcome baby Kimye into the world. Media and gossip sites like Gawker, BuzzFeed, and Perez Hilton have all offered their own, often satirical, takes on the new baby. Obviously nobody has any real ill will towards the new parents.
The baby came just in time for Father's Day, too. Kanye is probably having a better weekend now, especially after the leaking of his new album Yeezus on Friday afternoon. Looks like it will be a pretty good year for Kanye, though, as his album seems to be garnering a lot of positive feedback from the public.  Kanye skipped his LA listening party on Friday to be with Kim during her time in the hospital.