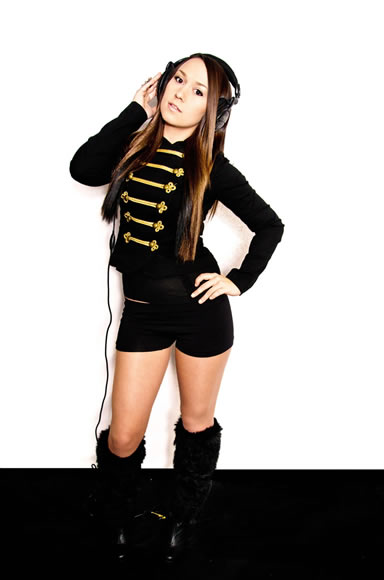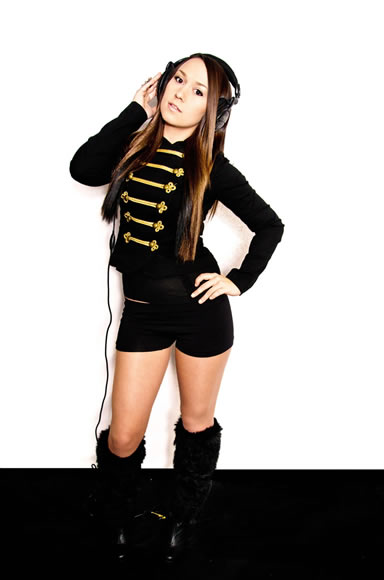 Written by Tyesha Litz
photo from http://andreagodin.com/
The world of Pop/R&B has a talented new addition by the name of Andrea Godin. The Canadian beauty is making waves in the music industry with her debut  EP Andrea. Godin has released up tempo dance tracks like "Hot Summer" as well as a power ballad "Bullet" which really shows Godin's range as an artist. Recently Fuzion had the pleasure of talking with the young up-and-comer and here is what we learned.
How long have you been singing? I've been singing for 12 years and I definitely couldn't imagine doing anything else with my life.
How would you describe your sound? I always describe my sound as a mix between Pop, Dance, & R&B music. I love experimenting with new and different sounds in the studio, you never know what great music you will come up with that way.
What artists inspire/ influence you? I listen to many different genres of music, but my influences are artists such as Beyonce, Rihanna, Alicia Keys. I also get inspiration when I hear music that is unique and not something you hear on the radio all the time. A good example of that is "Playing House" by Active Child. It's an amazing track, and you just FEEL the music right away. That's what I want my music to be like.
After the success of your EP when can fans expect your album to drop? When making an album I don't like to rush or force anything. I have some tracks for it so far that I am so proud of and I really can't wait to share them with everyone. Ideally I would like to have something out by Spring 2014, just in time for summer, but I will definitely keep everyone posted!
What artists, producers, writers etc. are working with on the album? And who would you most like to work with in the future?
I've had the opportunity to work with some talented and successful artists and producers across North America for my upcoming music. I've definitely been inspired and have learned a lot from these people! I like collaborating with different artists because usually you get something amazing when you combine your sounds and ideas. There are so many people I'd like to work with in the future so it's tough to say just one. One producer/writer I've wanted to work with for so long is Toby Gad. He's behind many of the hits that you've heard and I think it would be an amazing opportunity to work with him!
Do you have any events coming up such as listening parties/tours? Yes, I have a show at the nightclub Surface Room in Toronto. I'll be performing the official remix for my Hot Summer track for the first time so we're all really excited about this one! I'll be posting more show dates on my social media very soon.
What are you hopes for the future? I have so much I want to accomplish. I want to travel to as many places around the world as possible to perform, work with different artists, and so many exciting things like that. I want to song write for established artists, for TV & films, and many other purposes. That's not even half of what I'm working towards right now, there's so much!
Keep an eye out for Godin up coming album and in the meantime all three of her singles can be Downloaded at itunes.