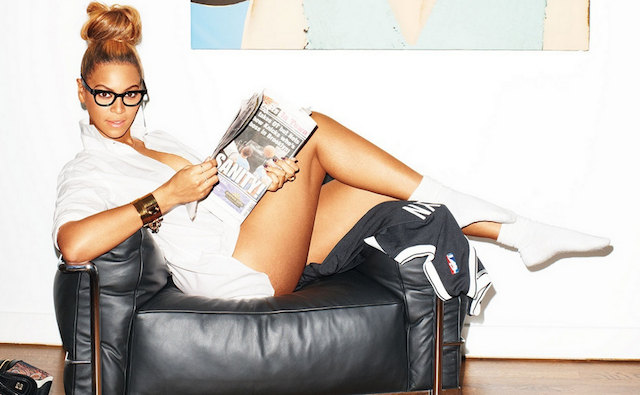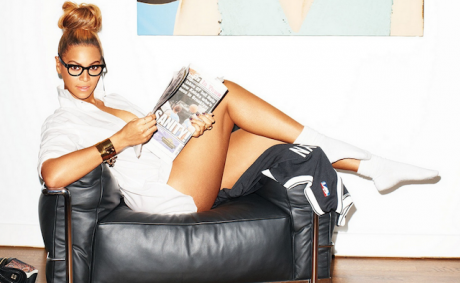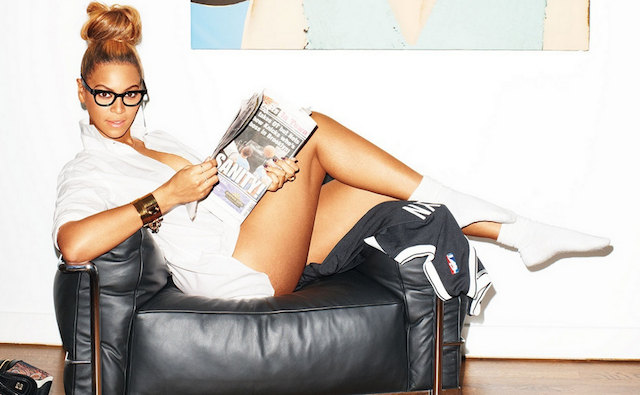 By Tyesha Litz
picture from http://www.deathandtaxesmag.com
Unless you live under a rock you already know Beyoncé shocked all her fans this morning with a new 14 track album complete with 17 new videos! The "visual album" has already sold a crazy amount of copies (80,000 in a few hours), compared to Lady Gaga's last album that sold 250,000 in the first week. The self-titled album is available exclusively on iTunes (sorry Droid users). The album will be readily available for everyone on December 21. It features Jay-Z, Drake, Frank Ocean, and her daughter Blue Ivy.
Mrs. Carter voiced her concern that artists were no longer making albums and just focus on making quick singles on her "Life is but a Dream" documentary. This album is a strategic anti-marketing move and proves that fans are still hungry for a body a work provide its quality work. No matter how you look at it Beyoncé's new album is an industry game changer and it is sure to land the #1 spot on the Billboard charts.
She released a statement today :
I feel like right now, people experience music differently. I remember watching Thriller on TV with my family, it was an event, we all sat around the TV and now looking back, I am so happy I was born around that time. I miss that immersive experience. Now, people only listen to a few seconds of a song on their IPODS, they don't really invest in a whole album. It's all about the single and the hype. There's so much that gets between the music, and the artists and the fans. I felt like, I don't want anybody to give the message when my record is coming out. I just want this to come out when it is ready, and from me to my fans.
I told my team, 'I want to shoot a video for every song and put them all out at the same time!' Everyone thought I was crazy, but we're actually doing it, it's happening!'
I wanted to make this body of work, and I feel like it's something that's lost in pop music. I wanted people to hear things differently and have a first impression. Not just listen to a 10 second clip, but actually be able to see a whole vision of the album. It was important that we made this a movie, we made this an experience.
Be sure to download your copy now on itunes!
Tracklist
01) Pretty Hurts
02) Haunted
03) Drunk In Love (feat. Jay Z)
04) Blow
05) No Angel
06) Partition
07) Jealous
08) Rocket
09) Mine (feat. Drake)
10) XO
11)Flawless (feat. Chimamanda Ngozi Adiche)
12) Superpower (feat. Frank Ocean)
13) Heaven
14) Blue (feat. Blue Ivy)
<