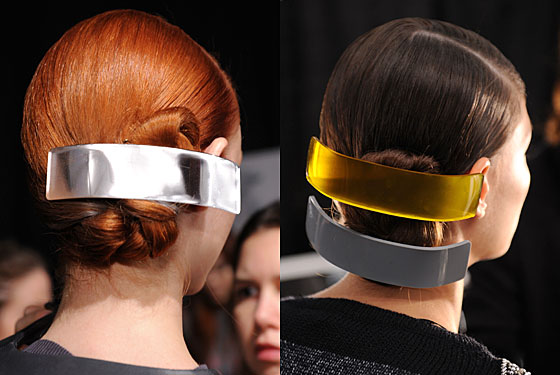 written by Janelle Allen
There's constant back and forth when it comes to making decisions about whether to wear your luscious locks up or down. It can be so frustrating to decide on adding extensions, adding a dazzling color, or getting a major chop. Fortunately, there's another alternative— hit up your local beauty supply store for the trendiest hair accessories.
This fall incorporate a few new pieces to your hair wardrobe. Bring some more attention to an already fabulous hair-do by adding oversized barrettes. Oversized barrettes are simple but extremely decorative. This seasons top hairstyles are big on side-parts and sleekness, so a huge barrette completes the look by making it more put together. Keep in mind, large hair clips work better with lengthy locks. So if you're currently rocking a short-do complement your style with a subtle barrette.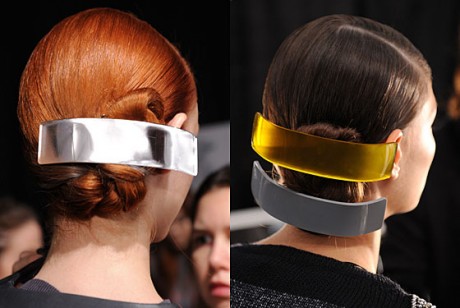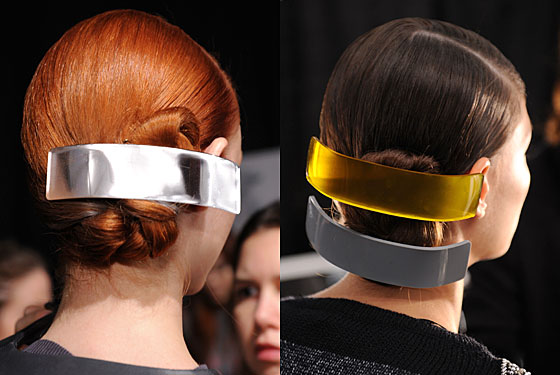 photo credit: www.nymag.com
By now you should've caught on that BIG is in. So there's no surprise that even headbands have increased in size. Both fabric and plastic headpieces have stretched out. Sometimes these pieces are used to cover a whole section of hair. Scarves are even used as head-wraps so that a minimal amount or no hair is shown –perfect for a lazy morning when there's just no time to tame that mane!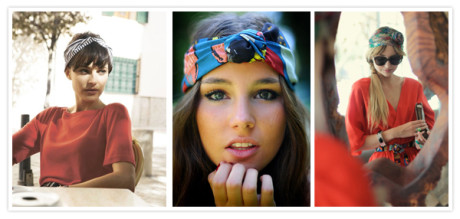 photo credit: www.blog.kendrascott.com
Another hair accessory that's making a heavy appearance for the season is the gypsy chain. It's worn in two ways –either loosely atop the head or laid across the forehead. It also comes in steel, gold, or brass so it complements a variety of looks.
photo credit: www.rollingwithtdg.com
These three accessories will definitely add some flair to any hair-do!