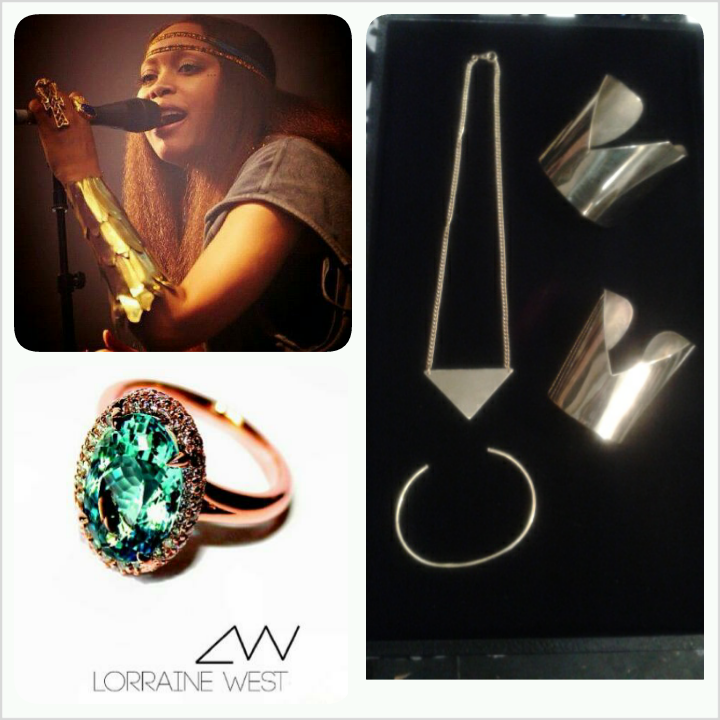 The indie design movement is made up of an array of independent designers whose talents are well versed in clothing, cosmetics, art, accessories, furniture, jewelry, and more. Sadly Indie designers lack the support from known named corporations but gratefully have gained the full support and respect of their shoppers who seek unique and often handmade products. The borough of Brooklyn has and always will be filled with eclectic and fun fashion sense and continuously supportive of those who are blessed to have a creative mind and craft. Shirley + Alice Vintage Boutique, located in the heart of Brooklyn, Bedford Stuyvesant. Owned by Celebrity Stylist, Khalilah Williams-Webb; is the ultimate place to find unique, vintage pieces and avant-garde indie designs. With that support, Shirley + Alice showcases various events throughout the months to shine light on indie designers not only who reside in Brooklyn, but around the US and internationally.
This past weekend, Shirley + Alice presented it's first of many, Indie Designers Weekend; highlighting the independent designers whose fashions can be found in the boutique as well. Fashionshistas, bloggers and Indie supporters came out in their chic attire and had the opportunity to meet the designers and shop at a discounted price. The weekend was filled with holiday treats, and tasty spirits.
Featured Indie Designers:
Boy and Sheep: "Feed Your Soul With Design". Designer Johny creates exciting and empowering designs that reflect his penchant for minimalism, vibrant color combinations and graphic illustration. Johny considers himself a designer without boundaries; community, culture, urbanism, music and all forms of creativity are the sources for his inspirations in his work.
Boy and Sheep Design Studio. Shop online: www.etsy.com/shop/boyandsheep
Follow on Twitter/ IG: @boyandsheep
FUNHAUS: "Making Dreams a Reality one Piece at a time". Whenever you purchase a piece of jewelry, an accessory or clothing from this store, you are celebrating the beautiful creative art of F-U-N-H-A-U-S.
1112 Fulton St, Brooklyn, NY 11238. Email: [email protected]
Website: http://www.funhausstudio.com
Paper Brown Bag: Paper Brown Bag NYC Clothing Manufactures started in 1999 producing custom jerseys and patchwork. In 2000 Paper Brown Bag Clothing debut was worn by American Idol Winner Ruben Studdard. Paper Brown Is currently available at several upscale retail store in New York, NY. Website:
http://paperbrownbag.tumblr.com/
Tasha West Jewelry: An illustrator turned jewelry designer. Tasha West has been crafting statement, fine designer and fashion jewelry pieces professionally for over  2 yrs. Well known for her custom arm cuffs and pendant necklaces made for Grammy award winning artists: Erykah Badu, Raphael Saadiq and Common. "My mission is to empower and make my clients look and feel extraordinary in my jewelry designs"- Lorraine Natasha West, aka Tasha West.
Info: https://www.etsy.com/people/lorrainenatashawest
Bineta Sanor: a ready to wear brand, dedicated to women loving colorful and printed pieces. Their engagement is to design ethical fashion pieces. All products are  made in Africa. Website: https://www.facebook.com/BinetaSanor
Selly Raby Kane "SRK": As a native of Senegal, Africa; her style conveys African pop culture infused with an international urban appeal. Selly Raby Kane's creations are refined comfortable-fit suits of amour featuring bright traditional colors with a contemporary spin. Website: http://www.sellyrabykane.com/
Olori Collection: Adeleke Sijuwade, a Nigerian born designer, filmmaker and the creator of the Olori Collection for women and Adeleke line for men. His work spans internationally; Vogue Paris, L' Officiel, Oprah, Sartorialist and more; his elite client list includes; Tyra Banks, Erykah Badu, Mos Def and Stephanie Seymour to name a few. Adeleke's designs are extremely diverse and imaginative, which make his clients feel beautiful and exquisite. With fabrics travelling from Nigeria, you will feel each piece is exclusive to you and found nowhere else
Info: https://www.facebook.com/adelekesijuwade?fref=ts&ref=br_tf
Shirley + Alice Vintage Boutique will soon be celebrating a year in business. Its patrons have welcomed it with open arms and creative hearts. Khalilah only wishes to have her artistic, eclectic and unique styles accessible to her fans and the surrounding community. Visit Shirley + Alice and find a beautiful, vintage or indie design that suits your personal style.
Shirley + Alice Vintage Boutique: 434 Marcus Garvey Blvd, Brooklyn NY. Stop by anytime and enjoy a personal shopping experience with Khalilah Williams-Webb and her team.
Website: http://www.shirleyandalice.com/