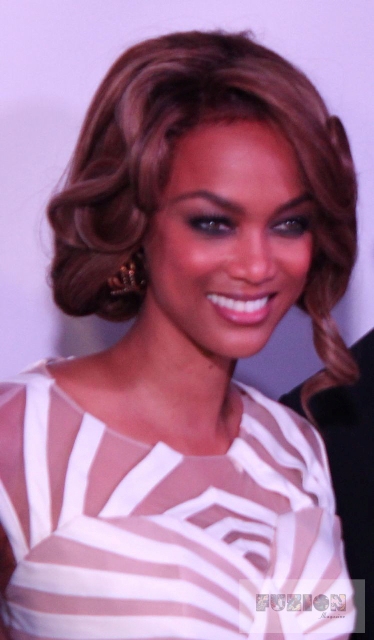 Quickly think of one word when I say "Tyra Banks." I'm pretty sure that most, if not all, are positive words which would include: Beautiful, Ambitious, and one of her own favorite words Fierce. Those words, however, weren't ones that she affiliated with herself as a young girl growing up in Inglewood, CA.
Being tall and skinny she was teased while kids found creative ways to cruelly make her feel less than the outstanding and captivating woman she has become. Soon after she would liven up our spirits on the big screen, grab our attention on TV, and most importantly steal the show on the runway.
Her event Flawsome Ball  that she hosted intended to instill the same self-empowerment and motivation to young girls that were, or are, dealing with situations like her.  Also at the same time she is celebrating along with her peers that have overcome those issues as she has and are now prominent, young, productive, and beautiful women.
The Flawsome Ball is truly a gathering to inspire, encourage, and have a great time. It also displays the fact that you may not be perfect, but that's fine because you can still be Flawsomely Fabulous!
Photos by Tammy B