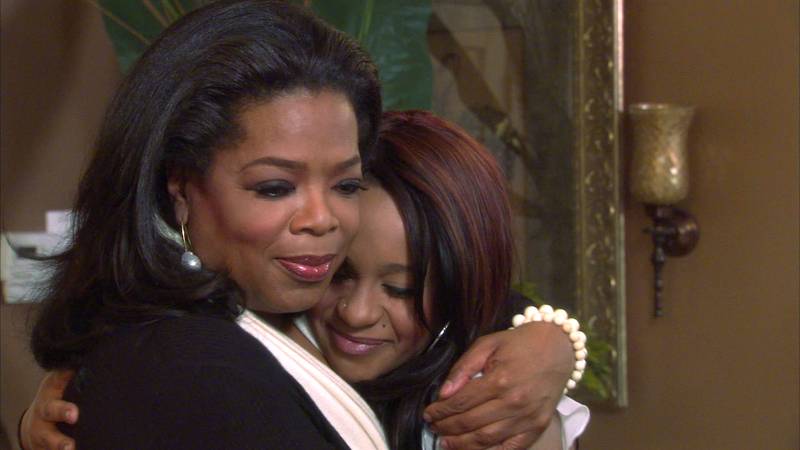 In case you haven't already heard, Oprah Winfrey recently aired an interview with Whitney Houston's daughter Bobbi Kristina, her brother Gary, and his wife/ Whitney's manager Patricia Houston. The interview is the first granted from the Houston family since the death of "The Voice", Whitney Houston.
The interview, which aired on Oprah's OWN Network, scored its highest-rated telecast since the channels debut January 1, 2011 with about 3.5 million viewers.
In the interview, Houston's 19-year-old daughter, Bobbi Kristina displayed extreme strength and faith as she opened up to Oprah about copping with the death of her mother. "I've got to keep moving. I've got to carry on her legacy."
The 19-year-old revealed plans to follow in her mothers footsteps, looking forward to a career as a performer; singing, acting and dancing. Rumors have also been circulating about Houston's only daughter considering changing her name from Bobbi Kristina Brown to Kristina Houston. (check out story here.)
Whitney Houston's sister-in-law and manager, Patricia Houston also opened up to Oprah offering a first-hand account surrounding the moments surrounding Houston's death. While admitting the shock and extreme grief felt, Pat admitted "the handwriting was on the wall".
She also admitted that she believed substance abuse had nothing to do with Houston's death. Instead, she blamed Whitney's erratic behavior in her last few days to Whitney's longing for love and chasing that dream in someone younger "that would ultimately hurt her".
Gary Houston also cleared up rumors of tension between the Houston family and Bobby Brown, claiming that things are good between the two families. Pat and Gary even denied rumors of them blaming Brown for introducing Houston to drugs. Houston's mother, Cissy, hasn't yet come to terms with the loss of her only daughter and is still taking the time to deal with her loss. The rest of the family, however, has been able to come to terms and move forward one day at a time with the help of Whitney's strong spirit.
"She really is an angel", Bobbi Kristina said of her mother, hoping that people will remember her mother for the loving, wonderful person she really was and not the negativity used against her.