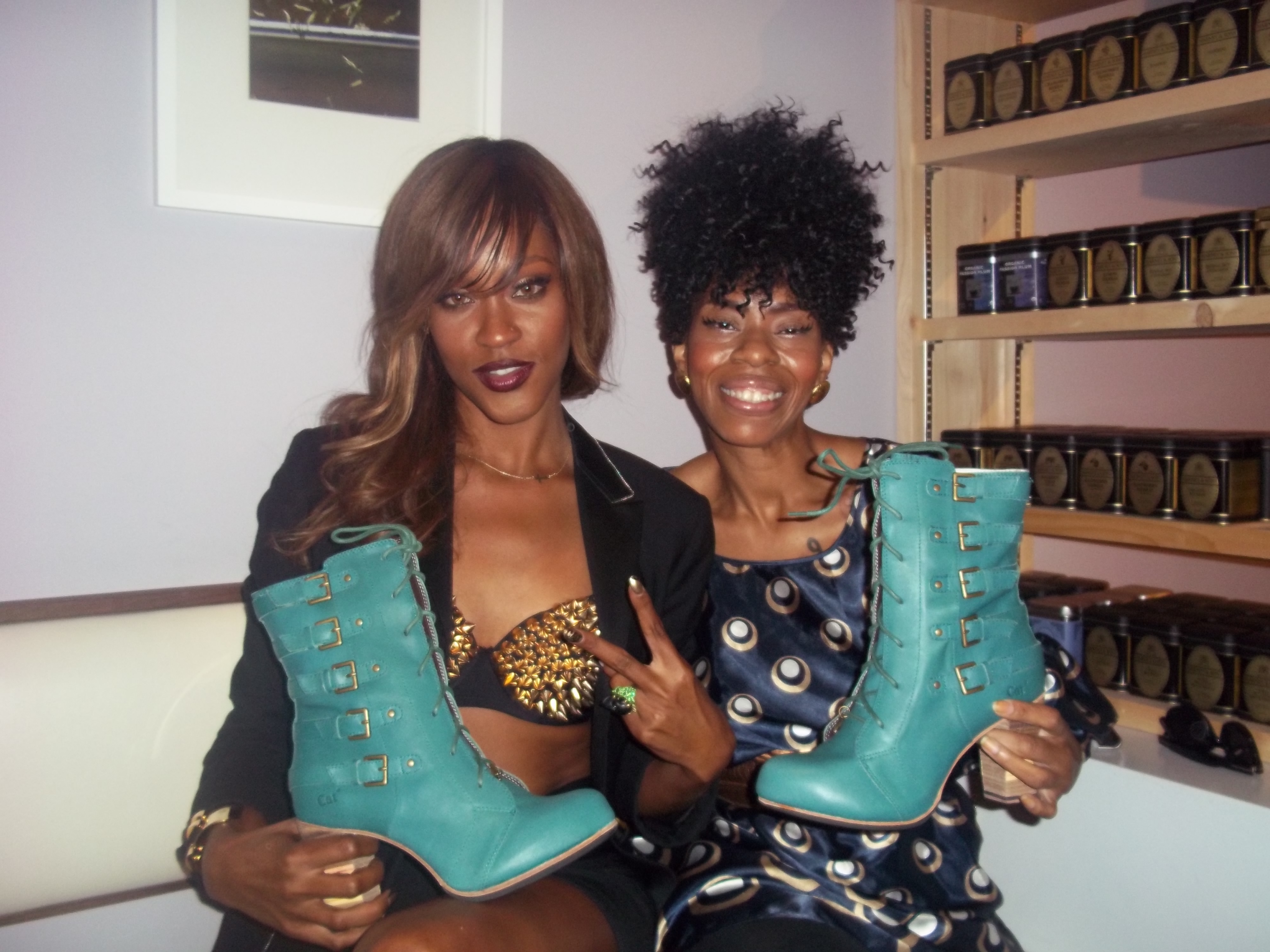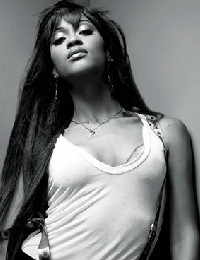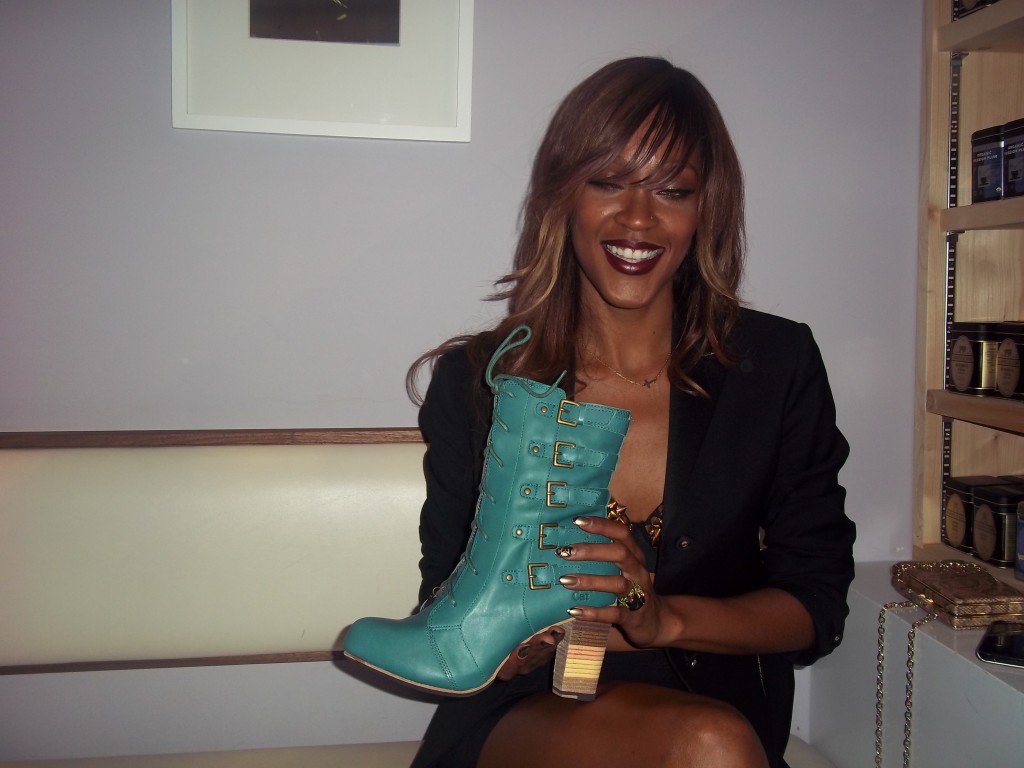 Talking with Grammy Nominated Singer/Songwriter Shontelle-By Tifini Lewis
It's Fashion Night Out, the official start of Mercedes Benz Fashion
Week Fall 2012. I had the opportunity to catch a few moments with Shontelle, singer of such hits as "Impossible", "T-Shirt", and "Perfect Nightmare". She's also a hit songwriter for the likes of Rihanna, Estelle and Eve. Right before she debuted her brand new Fall/Winter CAT Footwear collection at Harney & Son's Soho, we sat down and chopped it up about her upcoming projects and plans for the future. I reached for her hand to shake, but she reached out to me and hugged me. She said that "that's how we greet people around here". I was much obliged, and already felt good about this wonderfully human superstar.
Tifini: I know you've been busy since your latest album No Gravity, how has life been for you since its release?
Shontelle: It's been crazy, but in a good way! I've been working on my third album which is scheduled to release next year. I've been touring, constantly writing, and now expanding to fashion with my new boot line with CAT.
Tifini: How did you come to having your own boot line?
Shontelle: I was finishing up a webisode series, and the producer approached me about fashion endorsements. I had been named an "Earth Mover" by CAT for their Earth Mover Campaign, so it seemed like a natural progression. CAT wanted to brand more in to fashion, so we began to collaborate.
Tifini: It seems almost like you cannot be a musical artist without having some sort of fusion with the fashion industry…
Shontelle: That's right. There's an expectation to brand yourself in all arenas, especially merging fashion with music. Since I am known as a "Pop Artist", that is an important element I cannot leave out. It's about maximizing your potential.
Tifini: Well, I saw the collection, and I can tell you right off, my favorite boot is the Shontelle X-treme in Dark Teal. I can see them with so many outfits, which one is yours?
Shontelle: Definitely the same one! I get so many compliments every time I wear them. When I am asked about them, I am a little shy to tell them that they are actually my own boots. They go great with a dress, or some pants. They are really fashion forward.
Tifini: I have to ask you, you are originally from Barbados, why a boot line?
Shontelle: You would be surprised! Fashion has come a long way everywhere. There really isn't a wrong or a right way, it's about self expression. The world is shrinking; we all have access to ideas of others with technology and media. The idea that men in NYC continue to wear their boots well into the summer just because they want to is a mind state. If you go to Barbados today, you will see young ladies with shorts on and boots up to here (pointing to mid-thigh). It's about a freedom, not necessarily rules. We have come a long way as a world.
Tifini: I appreciate that you are incredibly "human", unfortunately you don't encounter that a lot when people reach a certain status.
Shontelle: Thank you for that. I love to encourage others, to show them that you can come from a very small place and do such big things. We are all human; sometimes people forget that in this business. I feel so blessed that I get to use my talents in so many different ways. I sometimes see the robotic, machine-like look in some people's eyes. I try to pay attention to other's mistakes, or find someone who made the same mistakes I've made and try to see where we both went wrong. I really am blessed, everything I do, I would love to do for others. Coming from a little island you can barely see on a map, I know that you can do great things in a big way.
Tifini: Thank you so much for your time, best of luck with your career.
Shontelle: No, thank you, it was great talking to you.