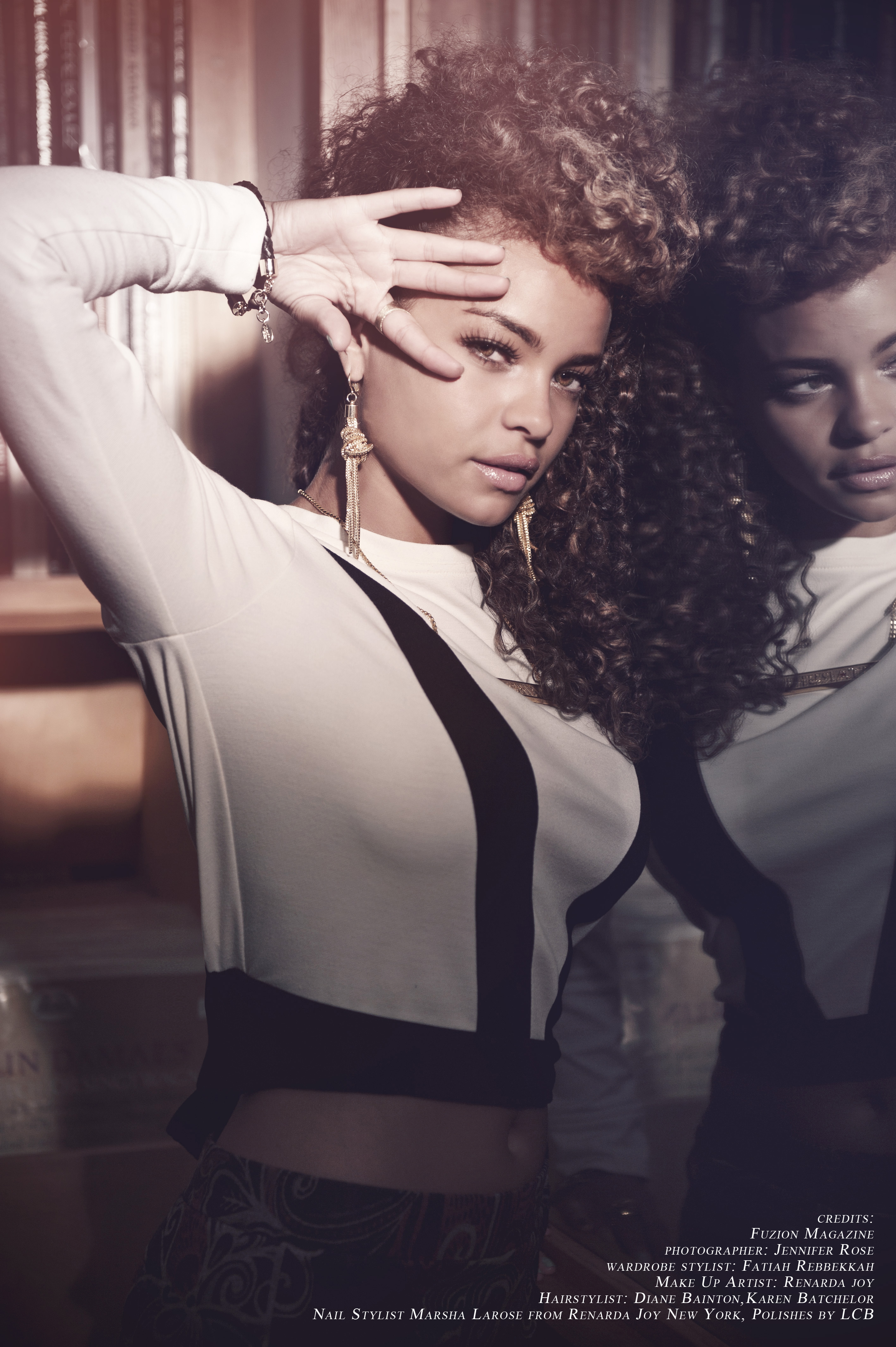 Who she is you ask? Starshell is the sweet faced beauty signed to Universal Music Group's Interscope Records. She may be new to the general public but comes as no stranger to the music industry. Starshell has worked with Kanye and Mary J. Blige as a song writer which has fueled most of her current success.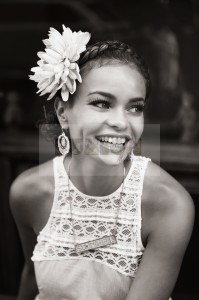 Hailing from Lowell, Massachusetts Starshell, born LaNeah Menzies, has a confidence about her that screams star. She understands her worth in this industry and she is making it work to her advantage. Even the name Starshell is an indication to what the songstress believes herself to be. A Star shell is a piece of military artillery used to light up the battlefield in times of darkness. Could Starshell be the new illuminating light to the industry? We hope so and our hopes are indeed high.
Straight out of college, Starshell wasted no time pursuing her music career.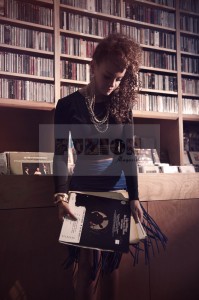 She initially wanted to be a vocalist as songwriting was something that just came along with her package, but it would prove to be the quality to spark such a bright future.By Co-penning Love Lockdown with Kanye West in 2008 she solidified her skills to those who second guessed the young sensation. To add a little icing on the cake, she wrote Closer and I Can See in Color for R&B legend Mary J. Blige. Just when the bliss couldn't get any better Mary took on Starshell as a mentor and signed her to Interscope Records. "She doesn't just sign anyone. Mary is the type of person that has to really like you and believe in your skill." Who better to vouch for you than a musical veteran?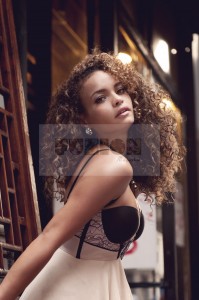 Finally, the time has come that Starshell has paid dues and can focus on her own body of work. Her debut album Liberation is in the making and due to be released later this year. Her first single "Birthday Girl" was released in January. The super fun track is a nothing short of the perfect b-day anthem to girls all over the world.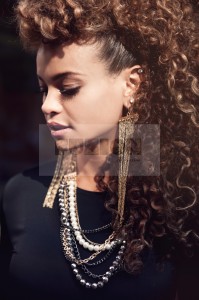 Fuzion Magazine reached out to the lovely Starshell for a fun-funky spread to match her eclectic talents. As a fairly new publication working with a fairly new artist the love and respect for the grind was in the air. Some of the shoot was done in the amazing Academy Records, a used record store. The vintage aesthetic was perfect for the feel of the shoot and provided a comfortable and familiar platform for the artist. Even after hours of hair and make-up this bubbly beauty was ready to give her photos life!
Starshell is yet another Fuzion approved noisemaker. Keep her on you radar as we keep her on ours and be on the lookout for her upcoming album Liberation!
Credits:
Photographer: Jennifer Rose
Wardrobe Stylist: Fatiah Rebbekah
Make Up Artist: Renarda Joy
Hairstylists: Diane Baiton, Karen Batchelor
Nail Tech: Marsha Larose  from Renarda Joy New York
Polishes by LCB