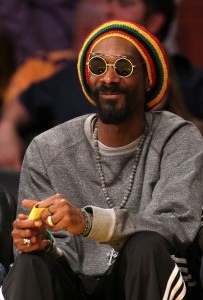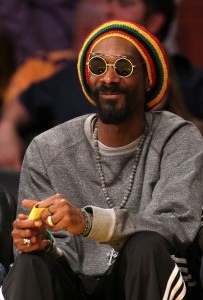 For those of you who have not been up-to-date with the latest news on the pot-loving rapper, Snoop Dogg was recently detained at Kjevik airport in Norway for trying to bring eight ounces of marijuana and more than the legal amount of money allowed into the country for a gig at Hovefestivalen.
The punishment for the rapper seemed to come as a mere slap on the wrist, as he was only fined about $2000 and allowed into the country to perform at the music festival on June 29. More recently, however, the Norwegian government has imposed a two-year ban on the rapper, banning him from entering the country until Summer 2014.
The news doesn't seem to be bothering Snoop Dogg any, his lawyer says Snoop can "live with the decision" and won't be filing an appeal.
In lighter news, Snoop Dogg will be stepping away from the rap game… and his rap name, trading it in for reggae and the alias Snoop Lion. He's said to be releasing his first reggae album sometime next year.
Does anyone else think that his love… boarder line obsession… with weed might have spurred his need for change?