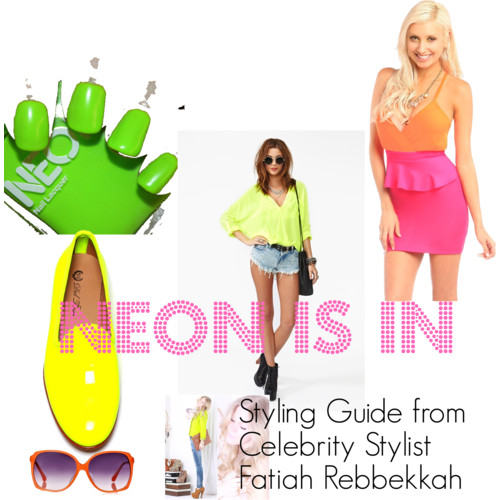 By:  Fatiah Rebbekkah
"Neon is hot, this summer! Ladies its a must, either be bold from head to toe like JLO or keep it simple and subtle like Jessica Alba, but most Fashionista's are doing it right in between like the Fab Kim K.I advise most girls who want to give this look a go to follow the steps of Kim Kardashian. By wearing one bold neon color and pairing it with a more muted neon tone with simple and basic pieces to give this loud look a wearable feel.
Kim Kardashian (below) is wearing that neon. Here are a few places you can grab her look.
From Jennifer Lopez to Fergie to Jessica Alba and beyond, these stars are wearing neon from head to toe.
Neon on the Runway