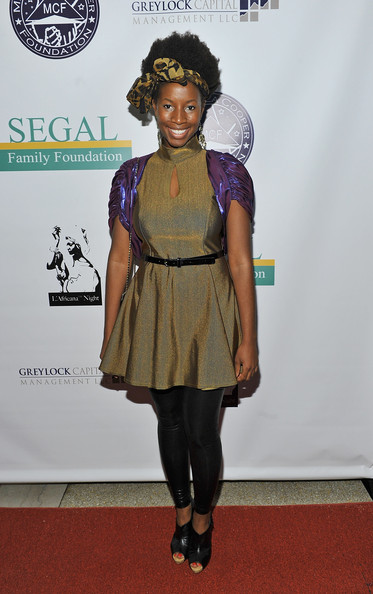 The reason why it is important for me to incorporate my entire background into my line is because that is what makes me unique. No one has had the same exact experiences as mine and no one has the same story as mine.

~ Farai Simoyi
When visiting  http://www.faraisimoyi.com/ I was drawn in to a  model standing in a confident pose  with her arms going outward wearing bold blue bird colored lipstick. That model spoke 'FARAI' without Farai having to say one word.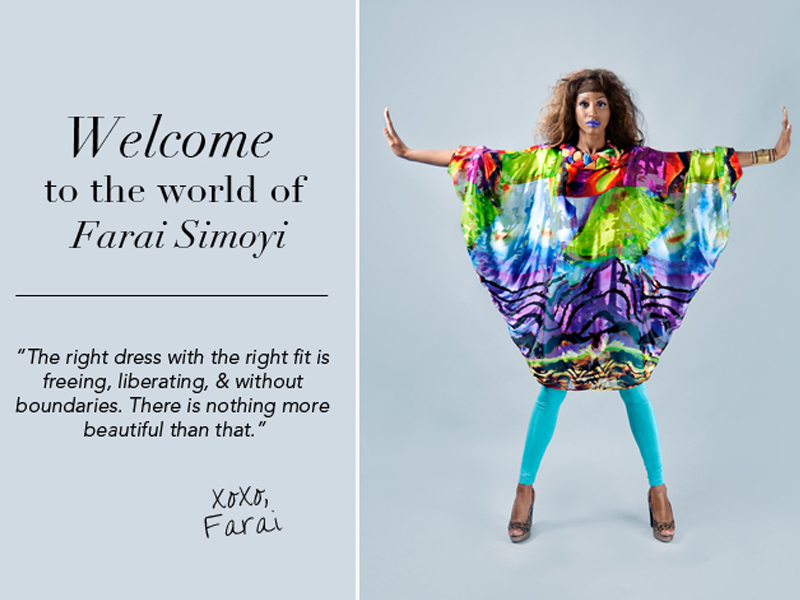 Screen shot from faraisimoyi.com
Farai Simoyi a designer who was obviously destined to a  have a voice rich in history  and liberation was born in London to Zimbabwean parents. She got her  first sip of the the fashion world in Zimbabwe at the age of five from her aunts lingerie line, and even though a career in Fashion is not a praised profession in African Culture from that time on Farai has found a way to celebrate where she came from and its connection to the clothes.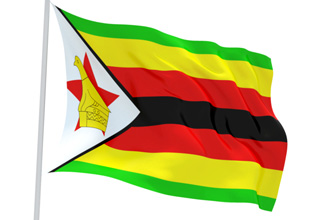 Check out our Q&A below and I promise that you will leave knowing that she loves who she is and she loves to share the ingredients that make her up.
Fuzion: What did you take away from your '24 Hour Catwalk' experience?
Farai: 24 Hour Catwalk was a great experience, but I learned when it comes to reality TV, don't stand up to the judges…just nod your head and smile. They edited it quite a bit, so you didn't see me and Rachel Roy going back and forth. She didn't love my design and I was explaining to her that my Astro Turf Whimsical Garden Party Dress was not to be loved or worn by everyone and that beauty is in the eye of the beholder. Isn't that the basis of art…that everyone can have an opinion, and you may not love it, but you can see the beauty in it? In any case, that caused me not to make it to the next round. All in all I had a blast and I met some great Designers.
Fuzion: In your video interview with Lex Style Magazine you said " you want to go somewhere that you have never been before", how does that relate to you as a designer?
Farai:  My professional background in design has been very technical in that I studied Fashion Design at University, then after Uni I worked for various corporate fashion companies. So when I showed my Desert Oasis Collection I allowed my vision to be free of all technicals and designed from deep within my soul. I felt very connected to that collection and was very happy with the way it turned out.
Fuzion: Why is it so important for you to incorporate your entire background (England, Zimbabwe, U.S.) into your line?
Farai: The reason why it is important for me to incorporate my entire background into my line is because that is what makes me unique. No one has had the same exact experiences as mine and no one has the same story as mine. In an industry when everyone is trying so hard to stand out and be different, the advantage that I have is that I don't have to try or fool anyone for that matter. I can walk out of the door everyone morning and just be me. That right there, no one can take away from me.
 Fuzion: . You use a lot of bold colors in your designs, is there inspiration behind that?
Farai: Bold colors represent strength & power and the woman who wears my clothing exudes strength and power.She is independent, curious, daring, intelligent, & loving. A color can say a thousand words. Think about it…you're at an event and you see a woman walk in with that killer red dress on and simultaneously heads turn. You've got to be a confident & bold woman to knowingly walk into a room and know that you're going to be noticed that night without even saying one word.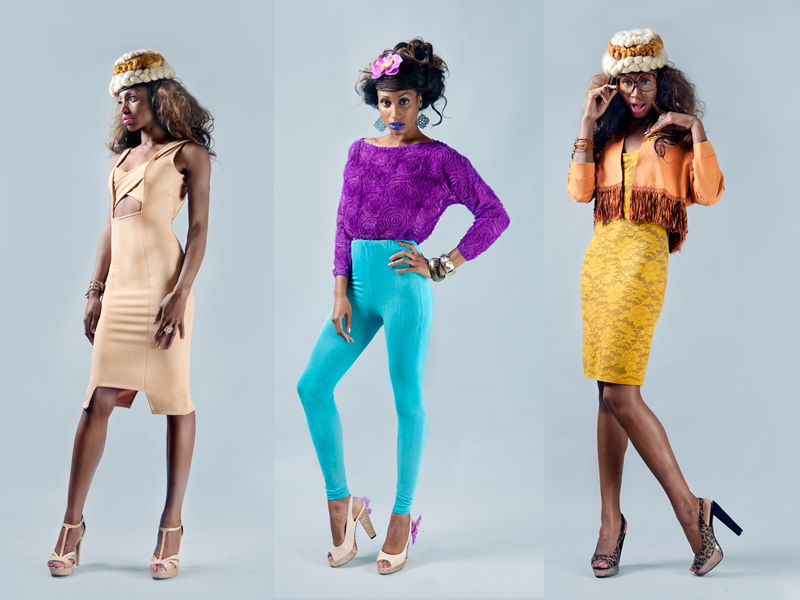 Fuzion:  Why do you think that the field of Fashion is not as accepted as a career as other fields in your African culture?
Farai: We are Africans and we pride ourselves in education. We are sent to school so that we are able to eventually come home one day and support our family. Fashion is a bit of a gamble and an industry where in may cases you have to create those opportunities for yourself. As opposed to being a doctor or a lawyer…there will always be a plethora of opportunities for those types of fields.
Fuzion: It is visible in your designs that you are highlighting Zimbabwe, but tell us about another way you are connecting to Zimbabwe by the name of 'Seeds of Africa Organization'.
Farai: I'm a big advocate of giving back to our communities and if you have, give. When I say "Give" I'm not only speaking of giving through your pockets, but through knowledge & love. I believe giving knowledge can sometimes be a greater gift to a person than giving them money. The Mission of Seeds of Africa Organization is to provide educational scholarships to students from less fortunate families and to leverage technology in creating modern libraries in Zimbabwe. Our last fundraiser was to raise money to build a school in Zimbabwe and if you would like to support please visit www.seedsofafrica.com.
Fuzion:  What else has inspired and influenced your art?
Farai: My travels and experiences. Being exposed to different cultures and seeing the beauty of each; then combining all into who Farai is. Icons like Grace Jones, which I greatly admire, have influenced me in pushing the envelope and not being afraid to create different unconventional ideas into pieces.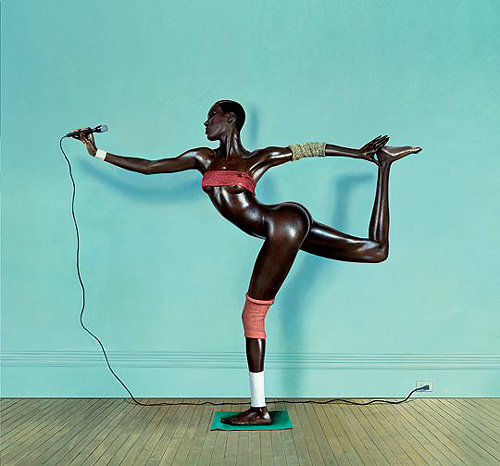 Fuzion: Why fashion over everything else?
Farai: Ever since I was a little girl playing with scraps of fabric that my aunt gave me I fell in love with with the idea of creating. To me, becoming a fashion designer was a no brainer. I love and enjoy the concept of bringing ideas into existence; and that is what made me fall in love with this industry. It's a lot of hard work to make a name in the industry and build a brand but when you have passion & determination, you learn to turn tribulations into triumphs, and lows into highs.
Fuzion:  What does your art mean to you?
Farai: Art is freeing. Art is liberating. Art is without boundaries. Art is taking your inner emotions and making them physical, tangible, touchable.  There is nothing more beautiful than that.
Fuzion:  What can we look forward to from 'Farai' in the future?
Farai: As  a designer I am in a great place, I am working on my next collection and am very excited about it. I will keep creating bold and colorful  pieces and want to expand my Farai by Farai Simoyi line which will make my designs accessible to a lot of fashionistas out there.
 My travels and experiences. Being exposed to different cultures and seeing the beauty of each; then combining all into who Farai is. 

~Farai