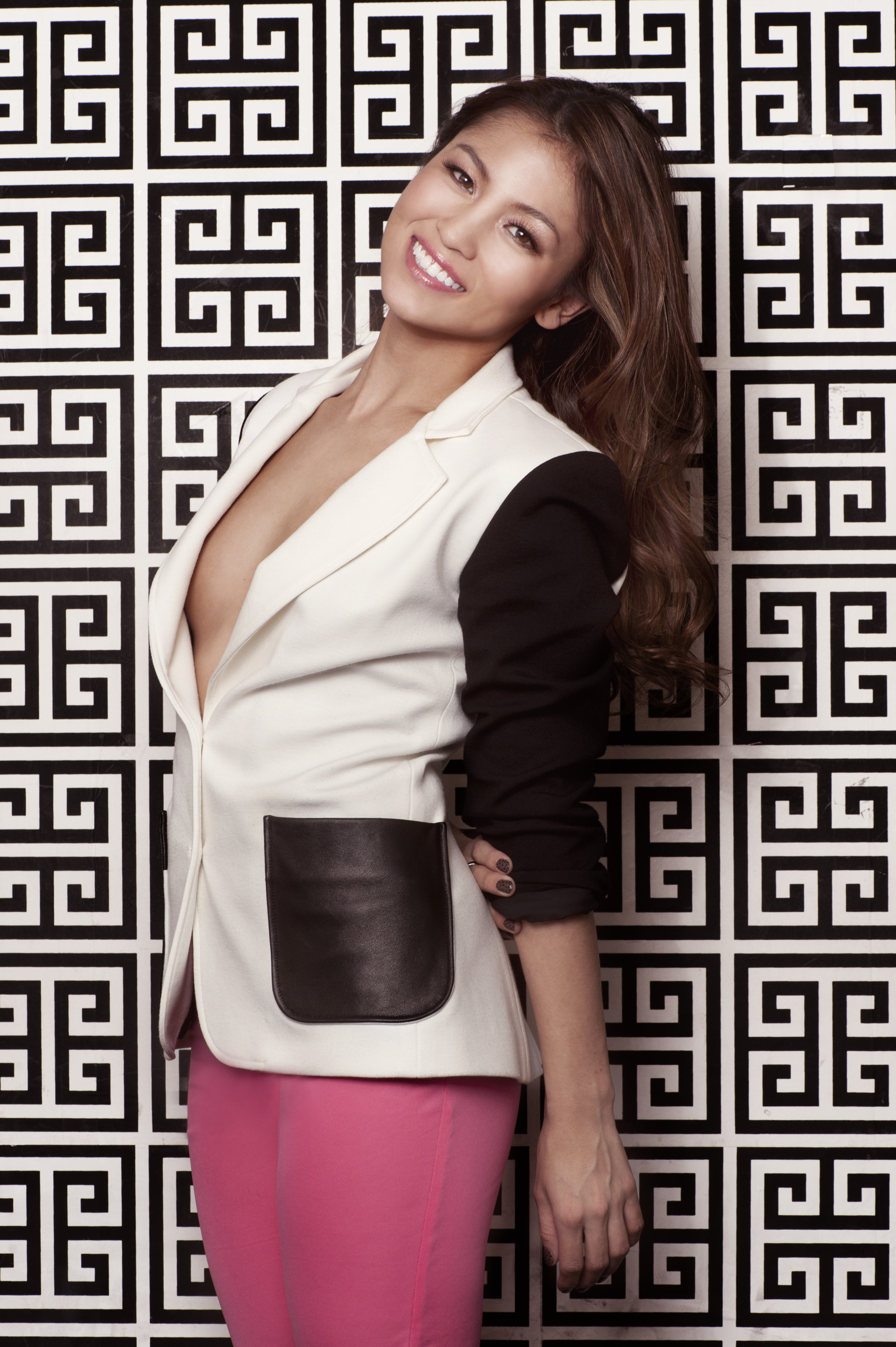 Fashion is an expression of visual art fused with one's personal outlook on themselves, in perfect symmetry, color, and design harmony. I have come across many people working in this industry we call fashion, but none as extraordinary as the renowned Samantha Lim. Upon reading about her, I was very impressed by her accomplishments that have followed her down the style yellow brick road, causing her to be crowned one of the nation's fashion elite. In this world of copycat stylists, designers, artists, and "fashionistas", a word often taken for granted, Samantha has proven to be on the forefront of the "who's who?" and "what's what?" in fashion and style. For Fuzion Magazine, it was not hard to determine why giving note to her was suitable for this issue.
A graduate of Vanderbilt University, Samantha began her career at luxury brand investment firm Aronsson Group, where she worked closely with Jeffry Aronsson, the former Chief Executive Officer of Oscar de la Renta, Marc Jacobs, and Donna Karan International. During her tenure, she developed market assessments and branding decks for their luxury portfolio. Further into her career, Samantha co-founded Style Strategic LLC (2008), a boutique brand management & consulting firm. Her role was to secure annual contracts, and conceptualized viral marketing and social media strategies for fashion accounts. Samantha did not stop there; she further diversified her skills by managing and consulting 25 brands in the fashion & creative spaces. In this position, she wore many hats that ranged from events and photo shoot arrangement to styling for corporate and private clients, as well as merchandising designer collections. One of her latest stops on the fashion train is her most recent. Joining Look Books Inc. (2010) as the Fashion Director, she focuses on content strategy & brand development for Lookbooks.com and the fashion industry staple FashionIndie.com. While managing and mobilizing a growing team of writers, she continues to broker deals with luxury brands, while partnering with up and coming fashion professionals, all while creating exclusive content for the Look Books brand.
Samantha Lim has an extensive professional history, coupled with a wide array of accolades befitting of a trendsetter princess, which is why she has become the official honoree of our 'Bloggers in the City' soirée being held in November. Samantha was able to grace us with her presence for a special photo shoot and interview designed to tell her story, both visually and literally. As expected, the girl did not disappoint. Her beauty was radiant, her humility was admirable, and her attitude rivaled any stereotype that fashion connoisseurs are no more than superficial style dictators that we look to for knowledge because they just seem to have the inside track on a world that many of us only dream of being a part of. No, this was not Samantha Lim. Even though her achievements as Editor-in-Chief of www.fashionindie.com and Fashion Director for www.lookboks.com are no small topics of discussion, she managed to show us a more humane side; a breath of fresh air during these times of mainstream commercialism. Samantha Lim shows us that through hard work, patience, and a keen eye for fashion, any goal in this industry can be achieved.
Take this opportunity to gain more insight to the life and times of Samantha Lim by reading her personal piece, written just for you!
5 Things I Can't Live Without:
Maxi skirts. Flattering, forgiving, and wearable year round, who could live without them?
Silk pajamas. The perfect things before bed.
Reality subculture shows, I love them all. Honey Boo Bo, Snapped, Extreme Cheapskates, Bridezillas, Duck Dynasty, Bring it on, andMiddle America.
My Clarisonic face brush. It works magic. Takes off even the heaviest of makeup and makes your skin feel super smooth.
Instagram – It just makes everything look so much better than it actually is, myself included.
5 Things You Should Have This Fall:
Something in oxblood/burgundy. Whether its leather boots, a bag, hat, maxi skirt, or a sweater, this is the color of the season.
A slouchy beanie. You can tug and stretch one out to really make it your own, and it's a simple way to stay warm and stylish at the same time.
A good pair of riding boots. They can be slouchy at the ankle or knee high, but make sure the leather is of good quality and the sole is nice and sturdy. The perfect boots add a stylish touch to any outfit, and are functional enough to get you through winter.
Really good black tights. Donna Karan Evolution makes great ones that are rip resistant. I wear them almost every day in the winter, taking some of my longer sweaters and dresses into a different season.
Lots of lip gloss. Chapped lips are a winter no no! I have everything from a Carmex pot to Dior gloss, and use them all frequently.
Credits:
Stylists: Fatiah Rebbekah, Jewell Tracey
Makeup and Hair: Renarda Joy
Photographer: Jennifer Rose Keaney