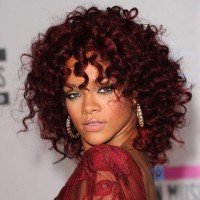 This past Thursday, Rihanna filed papers suing her former accountants claiming they are the cause of tens of millions of dollars in losses, shoddy bookkeeping, and faulty financial advising.
The lawsuit, filed in Manhattan by the 24-year-old beauty, sought unspecified damages against New York based Berdon-LLP and two specified accountants, Michael Mitnick and Peter Gounis.
"By the "Last Girl on Earth" tour in 2009, Rihanna learned that the tour had managed "significant net losses" despite robust revenues, though the defendants had managed to pocket 22 percent of the tour's total revenues while paying Rihanna just 6 percent of revenues, the lawsuit said. It said Berdon's unusual accounting practice of paying itself a percentage of gross tour income as commissions left it no incentive to "counsel" Rihanna to reduce expenses or put in place appropriate financial controls."
"According to the lawsuit, the singer hired the accountants in 2005 when she was a 16-year-old from Barbados launching her career. She alleged that they repeatedly breached their agreements, engaged in misconduct and malfeasance, paid themselves excessive commissions, created entities without regard to their effect on her taxes and failed to document revenue and expenses and implement a proper budget."
It's hard to imagine things like this happening still happening to artists, especially someone with the stature of Rihanna. I now understand why artists are taking full responsibility for their own finances and careers… no one can be trusted. It's unfortunate to see something like this happen to Rihanna, but I'm glad she's turned up the heat on the legal side of things.
(For more on this story check out MSN)
Tell us your opinions on trusting companies and institutions with your well-being.