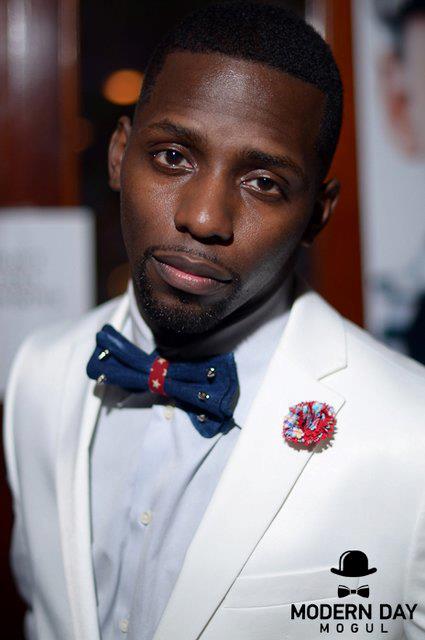 Brooklyn bred Serial Entrepreneur and Nightlife Magnate, Mike Mogul launched his unisex neckwear collection Modern Day Mogul, which consist of bold, intricate, and textured bow ties at the end of May this year. The entrepreneur who began his career in the nightlife business was inspired to create his line after not being able to find a bow tie that fit with his eclectic sense of fashion for an event he was producing. After creating several pieces and receiving so many compliments and questions on where to purchase the distinctive bow ties. He realized this would be a great business venture and set up shop in his home in Jersey.
Modern Day Mogul is an emerging collection on a mission to motivate the world to follow their modern day dreams. Mr. Mogul believed in his dream to become an entrepreneur and was able to become a flourishing business man. First by launching his hugely successful nightlife website 7daysand7nights, then his photography and baking companies. Not one to only be concerned with his well being, Mogul gives back annually to several breast cancer charities as well as the Toys for Tots through the fundraisers he holds at his highly successful bowling events.
What separates this unisex collection from its competitors is the confident patterns and unique textures which make each multifaceted bow tie design stand out, in more ways than one. The line designs bow ties for the corporate executive to the mousy librarian, to the eccentric fashionista, to the shy bashful pre schooler and every thing else in between. Mogul knows fashion and embodies it and it is truly reflected in his work. Mogul who started less than 6 months ago has already been featured on The New York Times, Black Enterprise, Vibe and Ebony. When asked what he thought about Modern Day Mogul's success.  He states, "Not too long ago, my line was a concept based on a void in the market and now it's a reality actually embraced beyond myself so thank you."
Modern Day Mogul is the epitome of Classic Style with a Modern Twist. Therefore each signature bow tie encompasses the pursuit of learning from the past while living in the present and exploring vintage and remaining contemporary.
Modern Day Mogul is available for purchase exclusively at