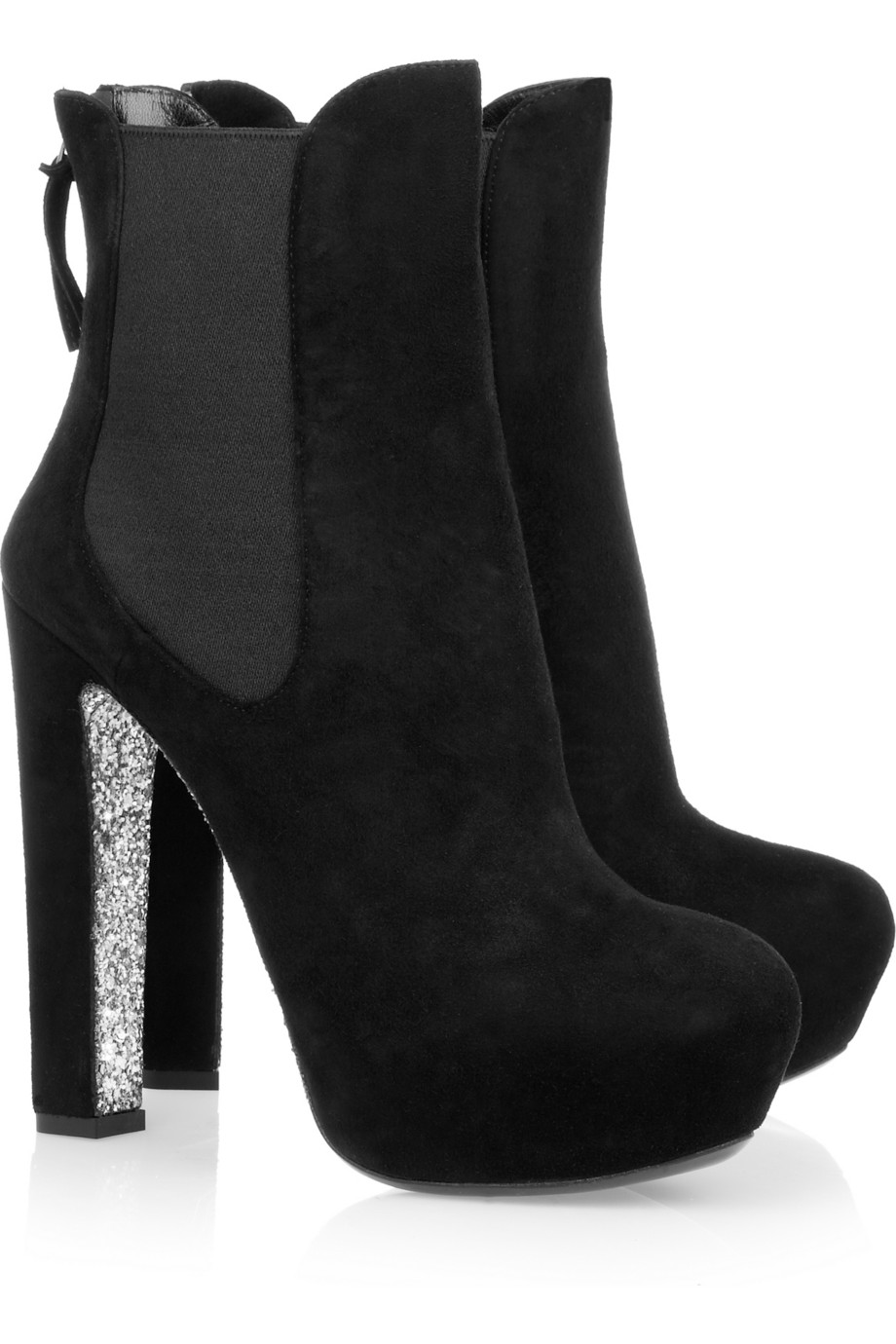 As Miu Miu has shown us time and time again there is NO PLACE glitter can't go including on your Fall 2012 boots!  So why not indulge and add some sparkle to your layered and warm looks this fall? (Random thought) If loving glitter and sparkles was some type of cult it would be called the Glitteratti and Miu Miu would be the front company because they sure do love glitter.
Wear them on a date, night out with the ladies, the office (probably not the office), or whenever you'd like to add a touch of sparkle to your wardrobe.
Features suede upper, elasticized sides, silver glittered sole, exposed zipper at back, 5.5″ heels, and 1.5″ platform.  Retailed at $875 and available at NET-A-PORTER.