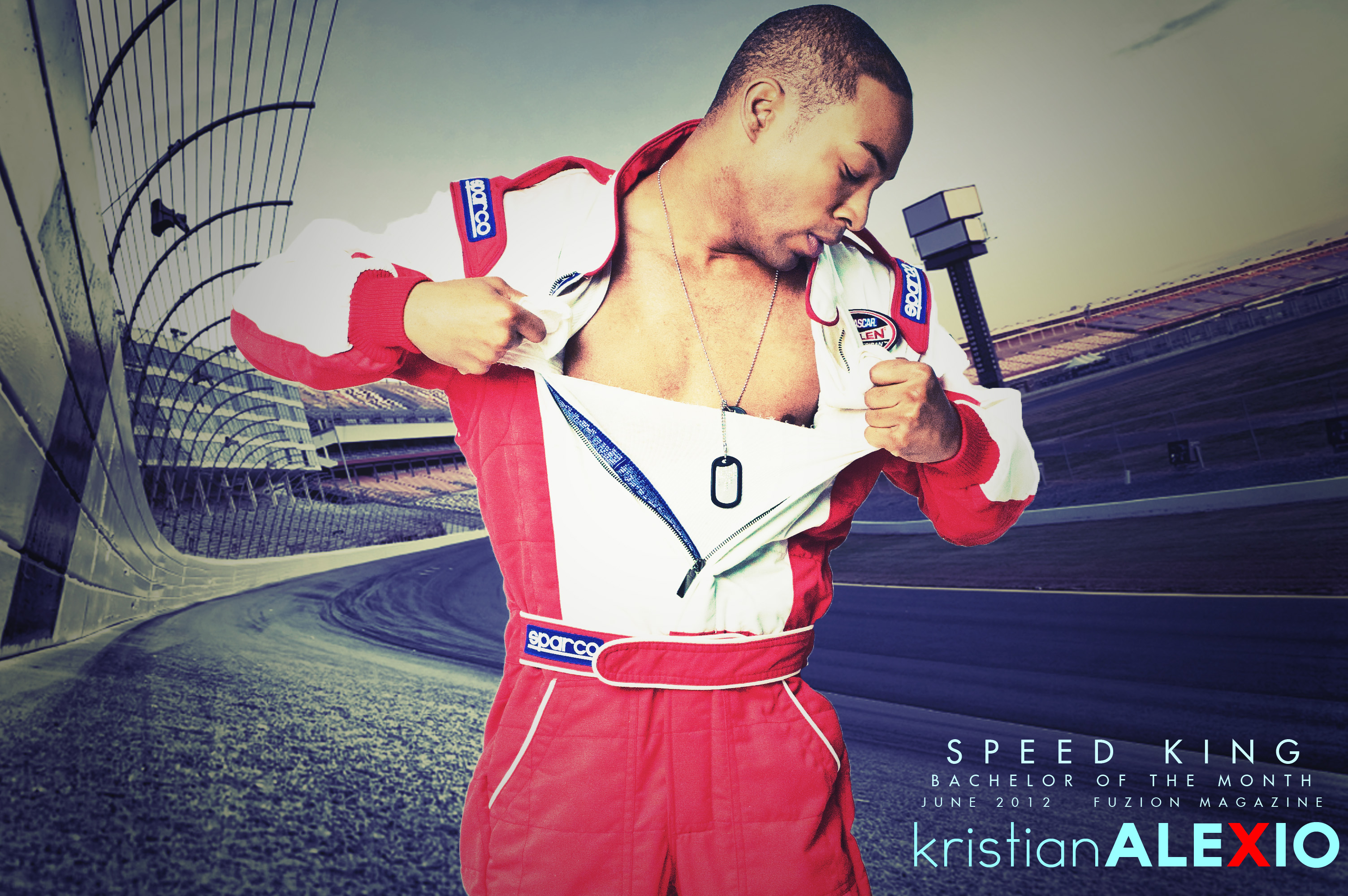 Nascar's Kristian Aleixo, also known as "The Speed King"  dropped by Fuzion Magazine for a  fresh photo shoot as our June 'Bachelor of the Month.' Beyond his sexy allure, Aleixo has gained enough merits to be arm and arm with today's hottest A-Listers. Before burning wheels around the race track  he had dreams of becoming  a helicopter pilot but after being diagnosed with type 1 diabetes those plans changed.
Refusing to be stuck behind a desk in the corporate world, this career change to a profession which may be every guys dream that few have the gumption to follow through with- was a blessing in disguise. Racing professionally made up for all the adrenaline he may have missed out on as a Pilot. "I was looking for something that [would] give me the same excitement." Aleixo received encouragement to pursue racing from his father, who was unable to race during his younger years because of racial issues within the business.   When Aleixo was old enough to have a driver's license, he joined the Sports Car Cup of America.
Aleixo's accolades have gone beyond the race track. He has served in the United States Army and is currently completing his degree at Winston-Salem State University. This 'Speed Racer' wants to tackle bigger things and is looking to race in the NASCAR Camping World Truck Series, become rookie of the year within that series and possible move up to the NASCAR Nation Wide Series.
He also intends to do work that is close to the heart. Having lost his mother at the age of 13 to the same diagnosis that prevented him from becoming a Helicopter Pilot, Aleixo hopes to become an ambassador for all Diabetics, specifically to remind them that this illness cannot limit you from pursuing your dreams.
Photos were taken by Nathan Valentine
Styled by Jessica Matos
Makeup by Felicia Thomas