Kim Kardashian & Kanye West Makes Bruce Jenner Give Up His Seat at the Clippers Game!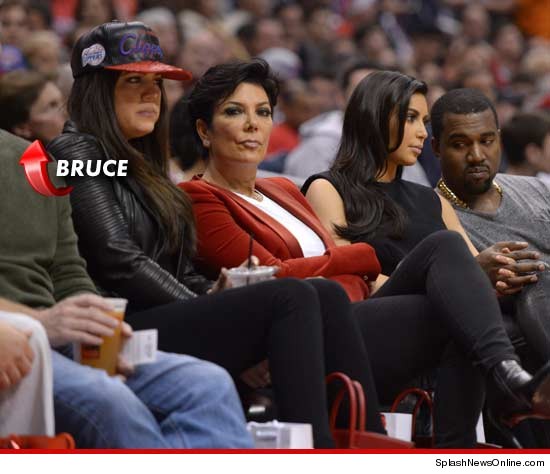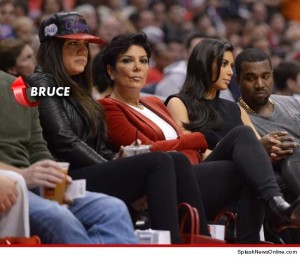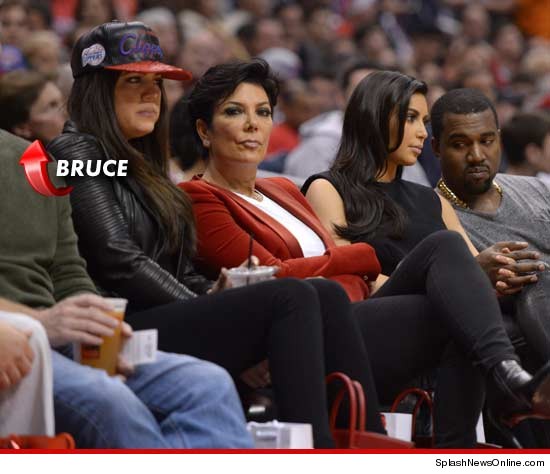 Photo Credit: www.tmz.com
Not to be beat by Chris Brown and Rihanna, Kanye West and Kim Kardashian were courtside on Christmas Day supporting her brother-in-law; L.A. Clippers star Lamar Odom along with her sister Khloe and parents Kris and Bruce Jenner. Originally, the latter was sitting court side until Kimye arrived and booted Jenner to the row behind them.  The musical chairs fiasco ignited the infamous rumor that Kris and Bruce are separating. According to TMZ.com, "We're told the divorce rumors are B.S., but hey, the one pic could have been pretty compelling proof to the contrary.   But sometimes when you look at just one pic … you don't get the picture." As the saying goes, "A picture can tell a thousand words", but we hope these are just rumors!