Kim Kardashian is Pregnant!!!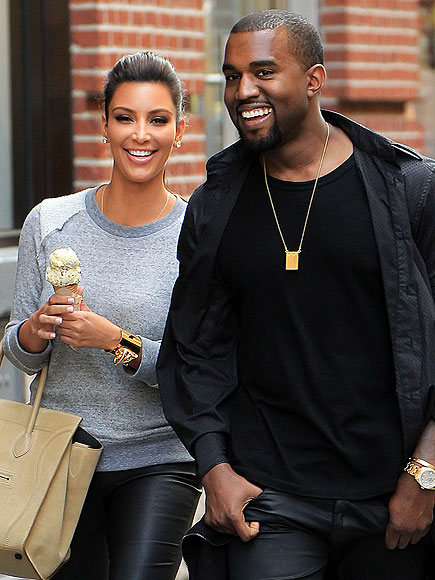 Photo Credit: People Magazine 
Yes Kimye is preggers! West revealed that girlfriend Kim Kardashian is expecting a baby during his concert Sunday night, at Revel in Atlantic City.  According to TMZ the rapper sang, "God brought us a whole new plan, baby. 'Cause now you're having my baby." After he finished singing he asked for the music to be stopped then added, "Can we make some noise for my baby mama right quick?"
It has since been confirmed that Kim is 12 weeks pregnant and the whole Kardashian clan was bursting at the seams, as everyone had been trying to keep this a secret. Big sister Kourtney wrote on her Celebuzz blog, "Been wanting to shout from the rooftops with joy and now I can! Another angel to welcome to our family. Overwhelmed with excitement! Congratulations to Kim and Kanye!
The mommy-to-be also confirmed her pregnancy on her Celebuzz blog, "It's true!! Kanye and I are expecting a baby. We feel so blessed and lucky and wish that in addition to both of our families, his mom and my dad could be here to celebrate this special time with us. Looking forward to great new beginnings in 2013 and to starting a family. Happy New Year!!! Xo."
Sister Khloe, also tweeted, "Keeping secrets is hard with so many family members! Especially when you are so freaking excited!!!"
For the next six months we'll all be watching Kim K's baby bump grow and anticipating that first baby picture! Congrats to Kimye!