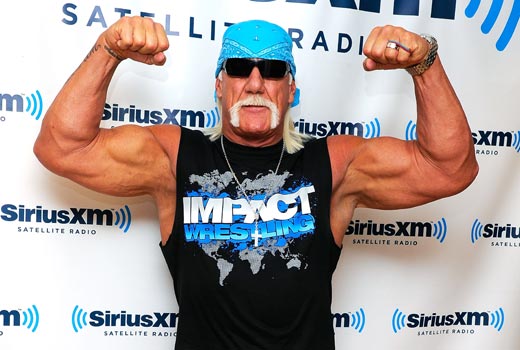 photo credit:www.blog.zap2it.com
Former pro wrestler Hulk Hogan has entered the ring once again, this time for legal reasons.  Hogan recently filed lawsuits against his ex-best friend Bubba "The Love Sponge Clem," Clem's ex-wife Heather, and Gawker Media for leaking a sex tape he made about six years ago.
Bubba allegedly video taped Hogan having sex with Heather and released it to Gawker Media. The website uploaded the video with the title "Even for a Minute, Watching Hulk Hogan Have Sex in a Canopy Bed is Not Safe For Work but Watch it Anyway" and refused to take it down.
Now Hogan feels he is entitled to $100 million in damages. He is also requesting all copies of the tape be returned to him and destroyed. In his defense, Hogan claims he was at a low point in his life and was not aware the act was being filmed.