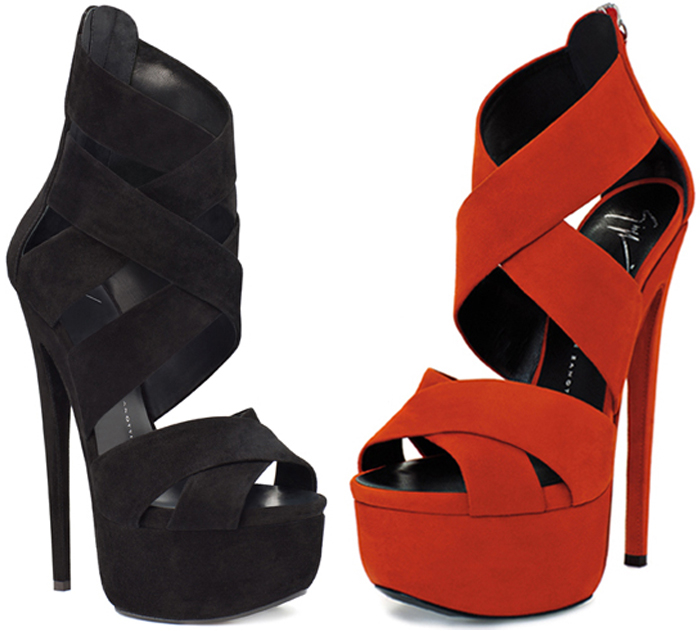 I have extremely mixed feelings about the Giuseppe Zanotti Fall 2012 Collection based upon this preview.  I really like a handful of the shoes but mostly hate (strong word I know) the rest of the collection. The collection features metallic tones, spikes, fur, studs, and gem embellishments.
So I'll start with what I do like…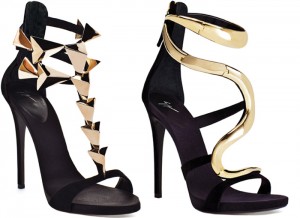 I'm always intrigued when designers use hard materials like metal and incorporate them into their shoe design.  I find that with a sleek design shoes with metal portray a next age woman that exudes confidence, sexiness, and power.  In my opinion the t-strap gold plated pyramid and the gold plated snake wave Giuseppe sandals strike a wonderful balance of strong and sexy.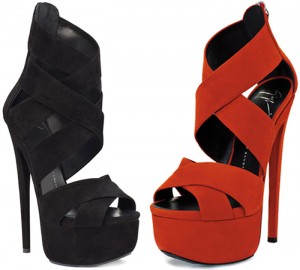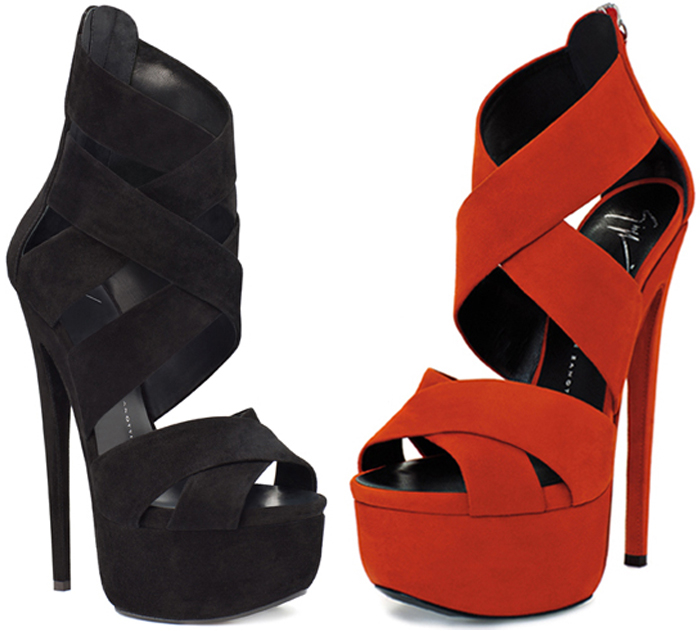 I literally have no words for these double cross strap sandals…I love them and will dream of them tonight.  They are retailed at $850 and are available in black and purple at Shopbop.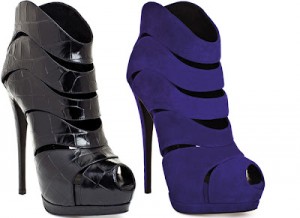 I'm digging the cutout booties for the fall…I'm particularly fond of the suede version.  Retailed at $1,150 and available in red suede at Nordstrom.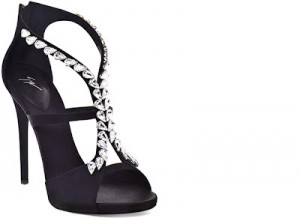 I also really like the butterfly jeweled embellished sandals; cute for a wedding.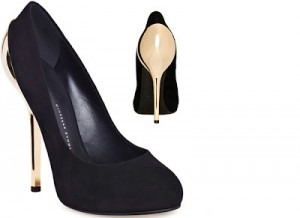 I think these gold plated pumps are simple and chic and I would get them in a heart beat.