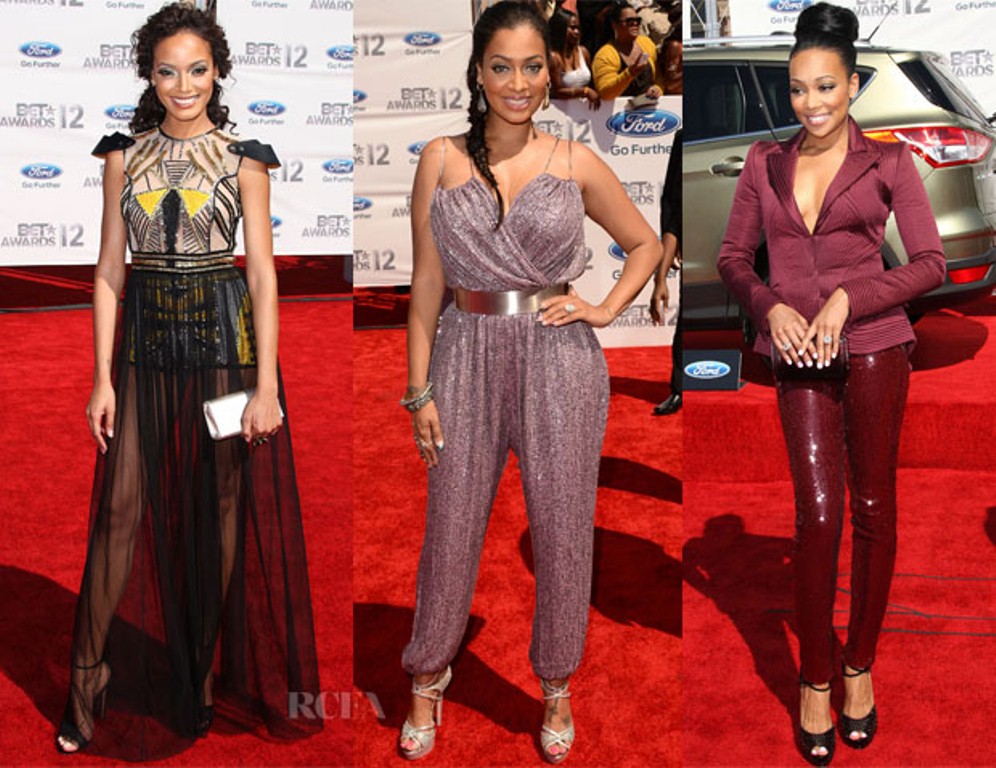 Feature Photo Credit: Red-carpet Fashion Awards (Zoe Saldana, Middle- Lala Anthony, Monica)

Millions tuned in to see droves of stars glide down the red carpet for BET's 2012 Awards show. Here is a taste of BET's red carpet fashion.
Kerry Washington
In this semi-demure look Kerry made this nude top worth taking a second glance.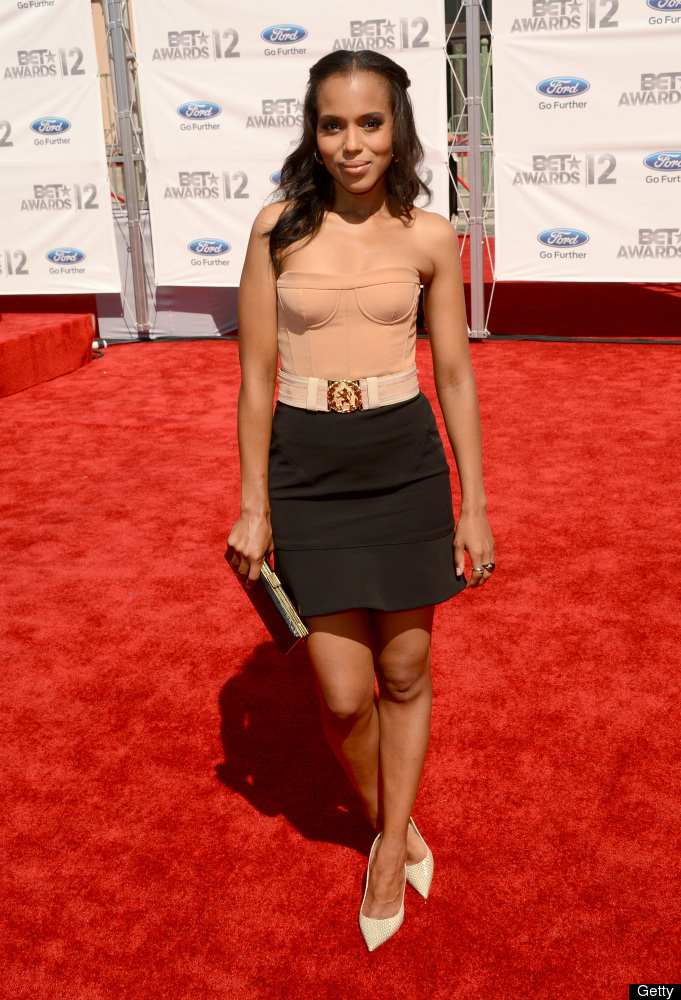 Nicki Minaj
Nicki went almost urban casual with a leather shoulder bare jacket and printed tights.
Beyonce
Although Beyonce arrived late to the BET awards, she came in style in a winning one-sleeved, golden-yellow ensemble.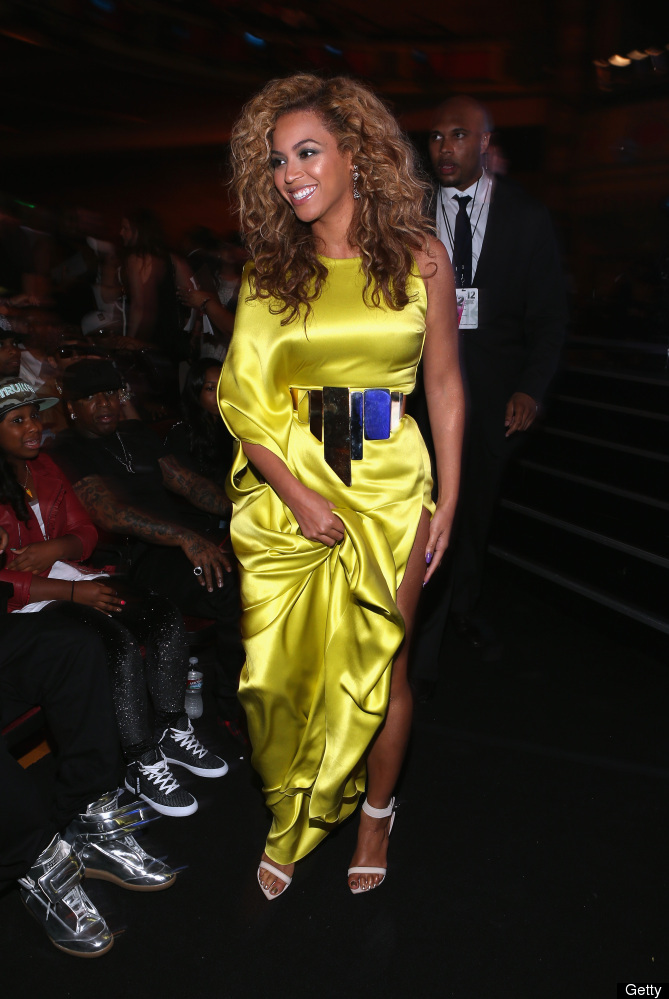 Meagan Good
This newly-wed shined in a simple all white ankle-length gown.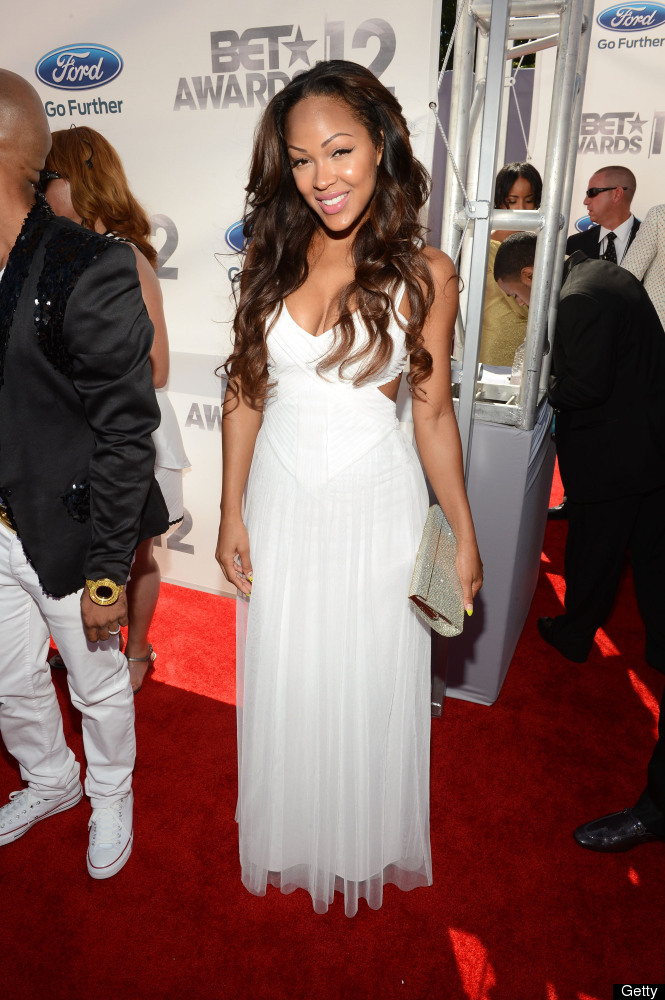 Lola Monroe
Ethiopian rapper Lola Monroe looked stunning in a creme gown, hugging her silhouette.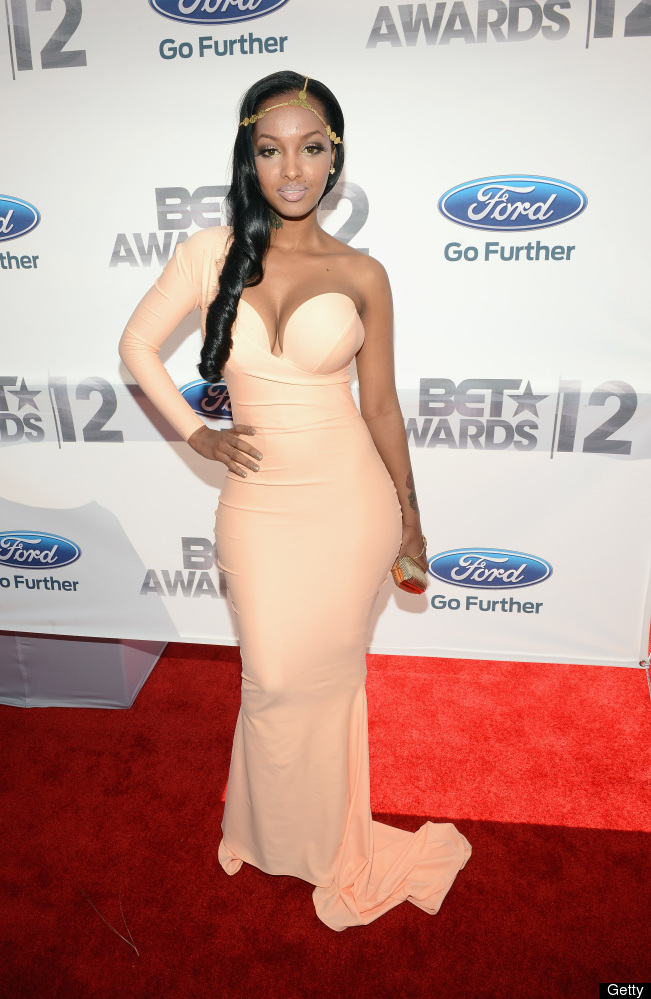 Melanie Fiona
Melanie Fiona went low-key and serene in her v-neck jump suit
Brandy
Brandy went bare and rocked a jeweled button down
                                                                                                                              Lala Anthony
Lala Anthony channeled a 'I Dream A Genii' in her festive sparkling jump suit