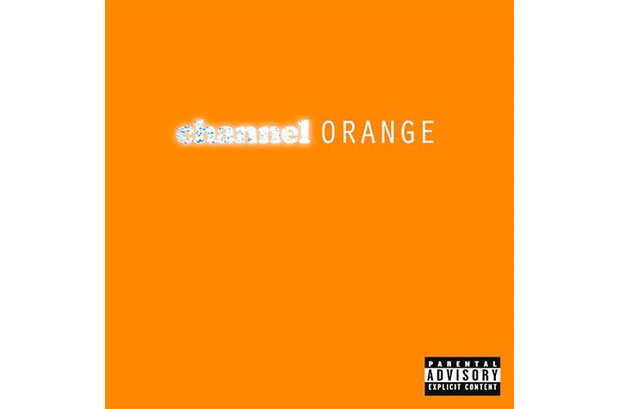 In case you've been living under a rock for the past week, Frank Ocean has been quite the conversation starter recently. A few days before the 4th of July, Frank Ocean previewed "Channel Orange" in London. Reviewers began to speculate about the singer's sexuality due to his word choice in two songs, 'Forrest Gump' and 'Bad Religion', where he uses the word "him" instead of "her."
In light of making admissions about his bisexuality in a letter posted to his tumblr, Frank Ocean decided to push-up the release date to his highly anticipated album, 'Channel Orange' from July 17 to July 10. The album comes after the spectacular mix-tape, Nostalgia, Ultra.
Frank Ocean has made it a point to set himself outside the limited boundaries of the R&B genre and venture into a world of his own. With carefully crafted lyrics, layouts, and sounds Ocean has established himself as a talented visionary. Channel Orange is nothing short of amazing.
The album, a concept-filled masterpiece, is best listened to in its entirety from beginning to end… no skipping around, seriously. Ocean manages to take the listener through the highs and lows of life, asking intimate questions about the universe as we enjoy the ride. The listener enjoys a raw, unique look at the world as well as into the mind and heart of such an amazing artist.
With songs like "Forrest Gump", Frank Ocean welcomes us into his intimate thoughts as he croons of his desire for a male love interest and the more explicit "Bad Religion" where he blurs the lines of sexuality. Frank Ocean also shows off his expertise as an artist in "Pyramids", a 10-minute song which tells a tale of betrayal and distorted vision of romance.
Within these 17 tracks, Frank Ocean has certainly left a piece of his soul. No matter the listener, I'm sure everyone can relate to some aspect within this complex snap-shot of American life. Personally, Channel Orange, is one of the best albums of the year and no-matter his sexuality, there is no denying that Frank Ocean is one hell of an artist.
If you haven't already purchased Channel Orange on iTunes, you can listen to it free on Frank Ocean's tumblr.