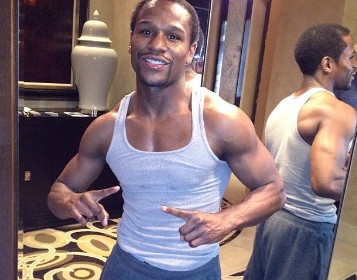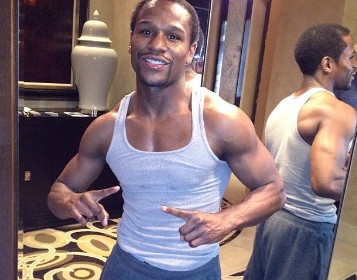 After serving two months of a three month sentence on a misdemeanor domestic battery case, Floyd "Money" Mayweather has officially regained his position as a free, participating member of society.
The undefeated champ took to his Facebook to show the world that even jail couldn't break his work ethic, as he looks just as fit and possibly even bigger than when he went in. He also took to twitter to show is gratitude for fans that showed their support and wrote him letters during his stay at Clark County Detention Center in Las Vegas.
Before beginning his sentence on June 1, trainers and physicians feared that a prison environment would be hazardous to Mayweather's overall physical being. They were concerned that the jail's food and water did not meet "Money's" dietary needs and inadequate work-out space would also cause a problem, but it seems to be Floyd is just fine… maybe even better.