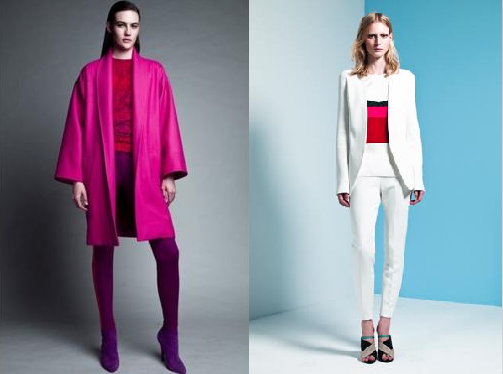 written By Nigel Isaiah
Anybody excited for the Narciso Rodriguez's Istanbul-Inspired Collection for Kohl's other than me? Within the fashion community, from the woman who loves to get dress everyday to stylists and editors alike are dying to preview the entire lookbook and get their hands on a piece or two. The looks from the collection that were released to the press are quite chic, you could throw those same looks into the designer's Resort 2013 collection and they would blend right in. Furthermore lets be honest, every woman can't purchase a Leather and Crepe Narciso Rodriguez dress off Net-A-Porter right now.  Mr. Rodriguez is not the first designer to jump on this trend, remember Jason Wu for Target or are you familiar with the Marc by Marc Jacobs brand. Designer have created diffusion lines, secondary lines of clothing that retails at a more afford price and gives shoppers whom simply cannot afford the signature line an opportunity to own their work, however will these lines end up hurting their brand.
Could diffusion lines be detouring customers from purchasing the designs from their signature line or giving consumers a piece of luxury they may never be able to own?  Internationally published fashion stylist Raymond Gee contributes "I think diffusion lines have a very honorable purpose without really following through. What happens is the purpose is to make high end designs more affordable but it falls short because the price ranges normally don't fall into what I feel the anticipated customer's price range is… What I anticipated or presumed was that they (designers) were designing for middle class consumers who wanted to get their hands on high end garments, sort of a step up from say H&M collaborations." If a brand is going to sell clothing for half the price of their original brand naturally customers will go for that cheaper item, so will these cheaper lines have to drop prices even more because of the disappearing middle class, or will eventually take over ones brand all together, eliminating the high-end line that started the brand. At the end of the day what we do know is with Fashion Week season on the rise, these expensive brands are not going anywhere yet, and with department stores like Target, H&M and more confirming new collaborations diffusion lines are here to stay as well.