D'Angelo Returns After a Decade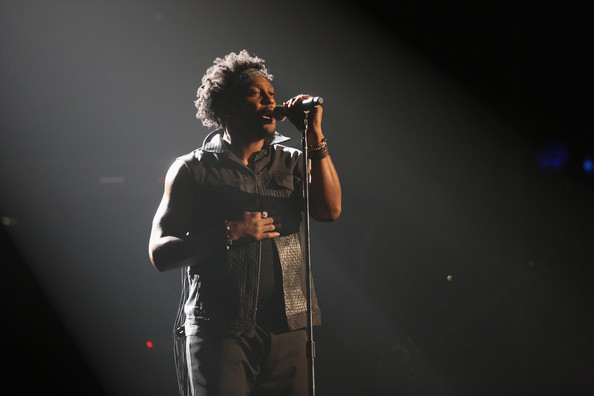 The funky, soulful singer made his first televised performance  in 12  years at the BET Awards in Los Angeles Sunday night. He performed his 2000 single, "Untitled, (How does it feel)" which then transitioned into his newest song called "Sugar Daddy". We havent seen or heard much from D'Angelo in terms of music in the past 10 years. He was in a car accident, arrested in 2005 for DUI and was in and out of rehab. But he appears to be back on track, and despite his M.I.A status his fans seemed to be delighted over his return. Some of BET's star-studded guests such as Beyonce, Kerry Washington and Common could be seen clapping and grooving along as he played the awards ceremony.
Although his body isn't the chiseled masterpiece we remember, his voice sounded better than ever. When the opening of "Untitled (How does it feel") filled the room, he was greeted with a well deserved standing ovation. For D'Angelo, the return to television followed earlier 2012 dates in Europe and a surprise performance at the Bonnaroo Music Festival. Fans are still anxiously awaiting his third album.