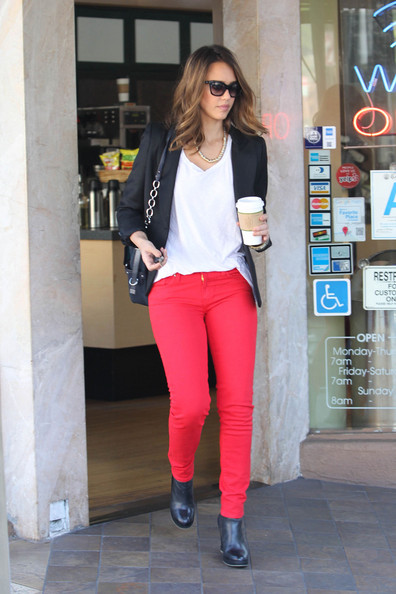 not have to break the bank! [/info]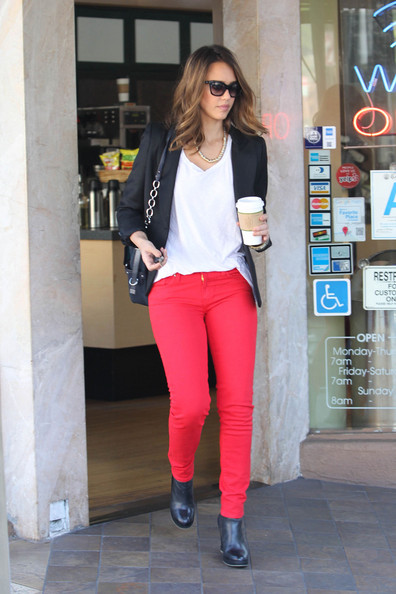 Spy Kids cutie, Jessica Alba, wore a pretty edgy pair of pink skinny jeans while grabbing a coffee in West Hollywood. The colored pants gave her a bright and bold look, one that I'm sure plenty of us would like to try… for the right price.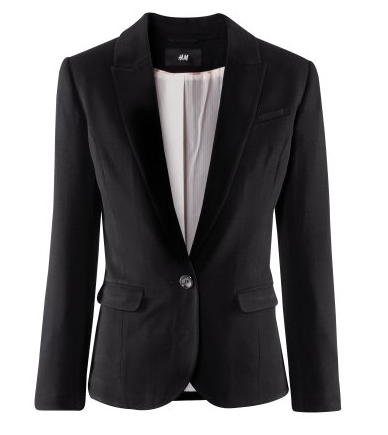 So, try this H & M blazer on for size. It's just under $35.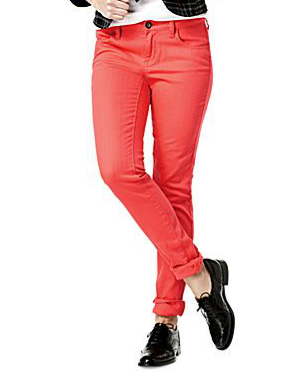 Pinch pennies with this pair of City Streets "Super Skinny" Jeans, on sale at JCPenny for 10 bucks!
Last but not least, add the icing to the cake with a pair of black booties. You can get a pair like this from GoJane for less than $25, the rosettes on the sides being an added bonus.
[info] Calling all Fashionistas!!!Have you ever replicated a runway or Red carpet look with a similar less expensive one? If so email us your "Copy Cat That Look" to [email protected] Staying Fashionable does not have to break the bank! [/info]