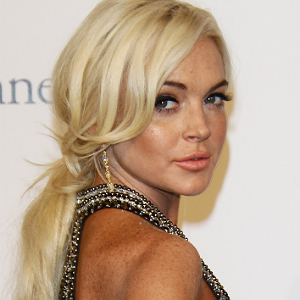 Photo Credit: www.movieline.com.
Lindsay Lohan has to be the worst thief in history! It all started back in 2008 when she was accused of swiping a $12,000 fur coat from a night club in NYC. Soon after that Lindsay made headlines again this time she allegedly stole $400,000 worth of jewelry from an Elle Magazine photo shoot.  Her nasty habit continued a year later when she was in trouble again for supposedly taking a $35,000 Rolex from a friend. Even after serving jail time it seems as though her five-finger discount never expires.
Recently, Lindsay incurred another run in with the law because of her sticky fingers –this time for two crimes, another jewelry heist and for lying to the cops about her car accident. Luckily, she will not be facing any repercussions for the jewelry because there was no evidence of anything being taken and as usual her story is as confusing as ever.
According to Lindsay's story, she is not responsible for any missing items. Strangely enough Lohan has a funny way of making herself look "guilt." Shortly after the incident she supposedly wrote a note to her friend Sam Magid (owner of stolen items) stating, "I'm sorry, please pray for me." I don't know? Sounds pretty suspicious. Not only has Lindsay "told on herself" but according to TMZ, two males that she brought to Magid's home say Lindsay handed them a bag filled with stolen items. Only God knows what really happened.  The next question is: Will Lindsay will ever seek help for her disgusting habit?