"We are thrilled to be able to share American fashion's biggest night with the public for the first time and to be working with Style.com on this incredible project. This is an amazing opportunity to expand our audience as we open this exclusive industry event to fashion lovers around the world. It is not to be missed. Tune in and watch as we celebrate this year's winners."
~ Steven Kolb, CEO of the CFDA
An hour before every award show we're glued to our seats to ooh and aaah at the garments walking down the rep carpet. I can only imagine the craze watching the first ever broadcasted Council of Fashion Designers of America Awards this week on style.com.
Being the year of their 50th  Anniversary CFDA decided to do things bigger. Not only did they broadcast but they awarded the biggest stars Mary Kate and Ashley Olsen. The fashionable twins walked away with Womenswear Designer of the Year.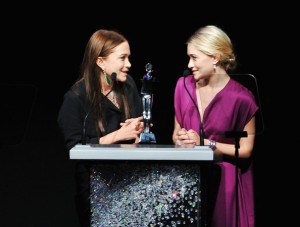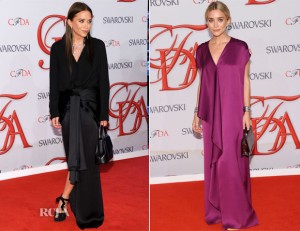 Other honorees included Billy Reid, Reed Krakoff, Joseph Altuzarra, Tabitha Simmons, Tommy Hilfiger, Andrew Rosen, Garance Doré, Scott Schuman, Rei Kawakubo of Comme des Garçons, and Johnny Depp.
Since we are pretty much obsessed with the fashions worn by the stars, its only right for us to highlight the designers behind these master pieces. So here is what the fashion masterminds wore on their red carpet :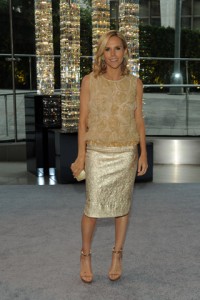 " A CFDA Fashion Award is one of the most coveted awards in our industry," "This annual event is the one night we come together to celebrate our own."
~Steven Kolb