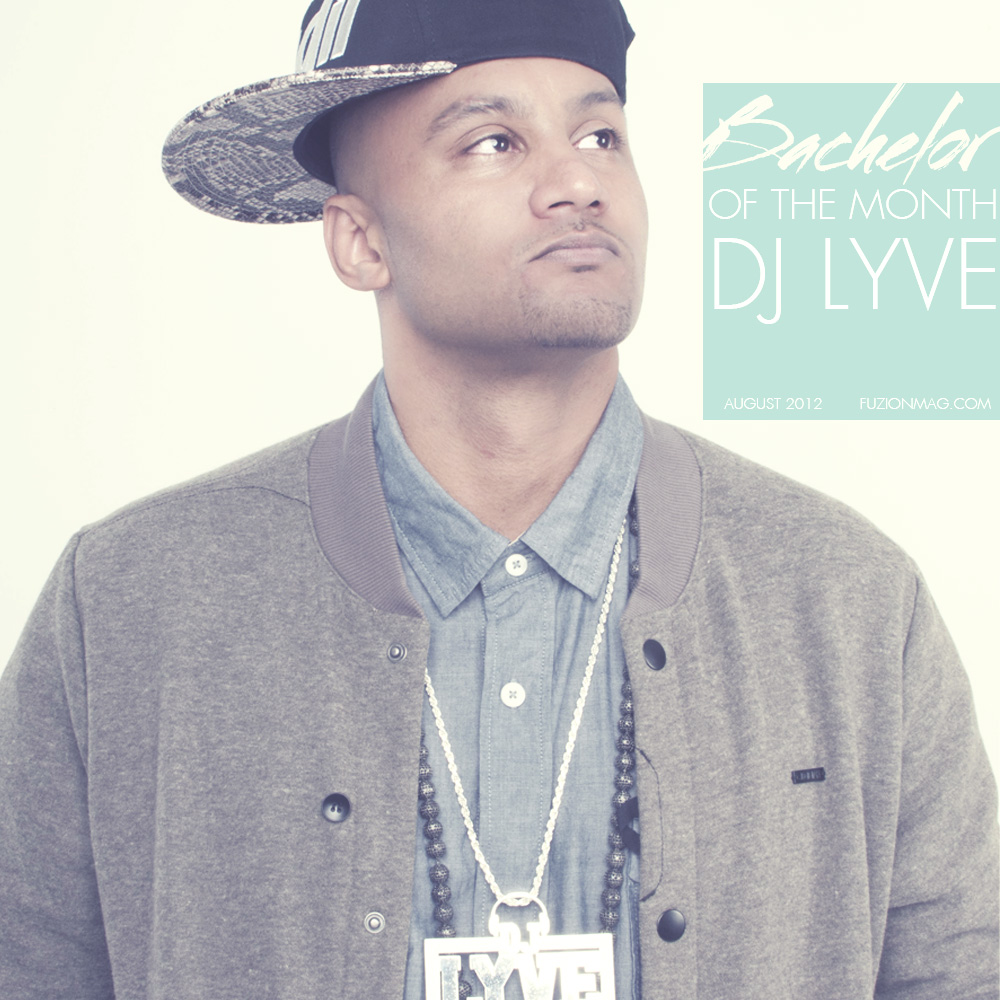 BET's 106 & Park's DJ LYVE took a break from the turn tables to do a fun-filled shoot with FUZION Magazine. He dispels the path he paved into the music industry and his thoughts on women.
Believe it or not,  LYVE started his craft at the tender age of 8. "My uncle was a DJ…I bought my own turntables from RadioShack…with a RadioShack mixer. I was only like 12." LYVE deejayed his first party at 13 when "…one of my boys parents went away. You know how that goes… 'got the crib to myself, house party.'"
This musical entrepreneurial spirit resided with him as he headed to college. While in college, LYVE linked up with none other than DJ Dr. Dre, from YO! MTV Raps. "Dre took a liking to me and took me under his wing. He took me on the road and I did Spring Break Cancun when I was young. I did radio with Dre eventually, and I would go with him when he did television opportunities he had."  In the midst of that, however, he was going to school and graduated. Post graduation he kept going on with the DJ LYVE brand.
With quite a few accolades under his belt, LYVE is open to having a smart female in his life with confidence. When he was younger, he admits that his celebrity crushes were Halle Berry, Alyssa Milano, Vivica Fox, Sanaa Lathan and Beyonce. "My crushes went away as I got older."