Ana Segura launched her new website on January 31 with a big red carpet event just days after being featured on '24 Hour Catwalk', so I was excited to interview her after watching her reach a "new phase" in her career and as Ana puts it, "the beginning to a new venture".
"Never in a million years would I think that the one thing I went home to do for fun with my mother would become what I today call so passionately my career."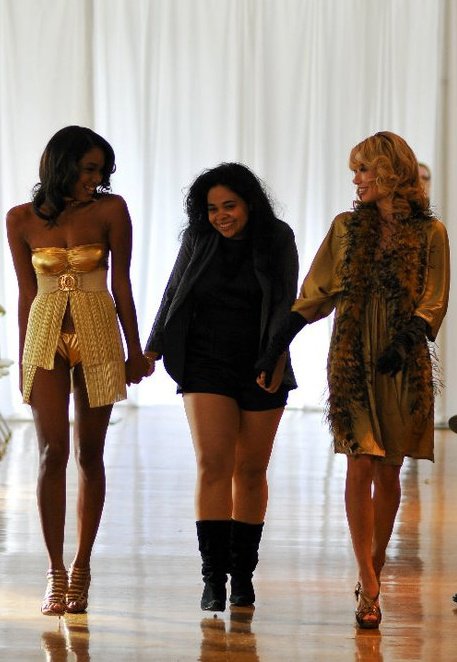 Ana Segura (if you didn't know already) is an extremely talented and ambitious, young fashion designer. Her hunger for the art of fashion is one I've never seen before. Besides her obvious love for designing, Ana offered a more humble reason for her existence, claiming FASHION as her reason for life.
You wanna know more right? Check out what else Ana Segura revealed in her sit down with Fuzion Magazine:
Fuzion: Today is your website launch red carpet event! How does having this event make you feel? What does it mean to you?
Ana: My New site www.AnaSegura.com launch marks a new phase in my career, and the beginning to new ventures. Getting this far has been a tremendous accomplishment. From the first collection to now the ninth collection. And the new site symbolizes my journey and growth through out my career.
Fuzion: On your facebook page you stated you wear "many hats", could you give us more detail?
Ana: Wow you guys read all my postings… That's great, thank you for the support. Well I am a very creative person, in all sense of the word. And I do many things very well aside from designing and making clothes. Usually I like to learn how to do things myself before I tell someone what do to, because that's what a team leader is all about. When ever I have a shoot I already come with an idea in mind of the hair and make up inspiration, and if for any reason someone does not make it to the shoot I've been trained to do both hair and make up. That's my secret weapon not a lot of people know that about me, but when directing a crew and walking them through a vision of what I want, it becomes so much easier because I know how to do certain things myself. From styling, to make up, hair, and production and also photography I've learned a little of everything and have practiced to be able to pull it all together when needed.
Fuzion: I read that your new commercial will be "hot and steamy". Is there anything you want to share about it?
Ana: Yes, Hot and Steamy are the right words for it. I've had several commercial ideas stuck in my head since I started realizing fashion was my life. It was always a dream of mine, and only this year that I've networked and met with incredible people like the team I now call "Dream Team" and the "Infocus Entertainment" I felt like that dream would be possible; that my commercial would become a reality.
In the commercial you will be able to see the different facets of my intimates, how it translates from a night outing to the intimacy of your home. Very sexy, fantasy like, I take you from the outdoors of an event to walking into a luxury residence to the sensual fantasy that is wearing my lingerie.
Special thanks definitely to the cast Erica Marta for being such a good sport and JaRed Cameron for living my vision, and The Dream Team and Infocus Entertainment for making it a reality.
Fuzion: What did being on '24 Hour Catwalk' mean to you?
Ana: 24HR Catwalk was an amazing experience. It was my first time debuting on a reality TV show and competition, so the nerves were running high, but I must say I live for that. Its like when you put a collection together and you are going to showcases for a few hundred to watch but at a larger scale. It was definitely a learning experience, and the best way to describe being part of that show is that it made me want it more, like getting your first tattoo, after the first one you just want to get your next one, as for me I want to be part of that life.
Fuzion: What did it mean to your career and journey?
Ana: It definitely pushes me further in what I want to do with my name and label, and to get the recognition for my brand. Nowadays you have to make a name for yourself. Before people invest, buy or even want to know who you are, they need to know or have heard about you. Social Network, Media and Reality TV just give you the tools to make it happen.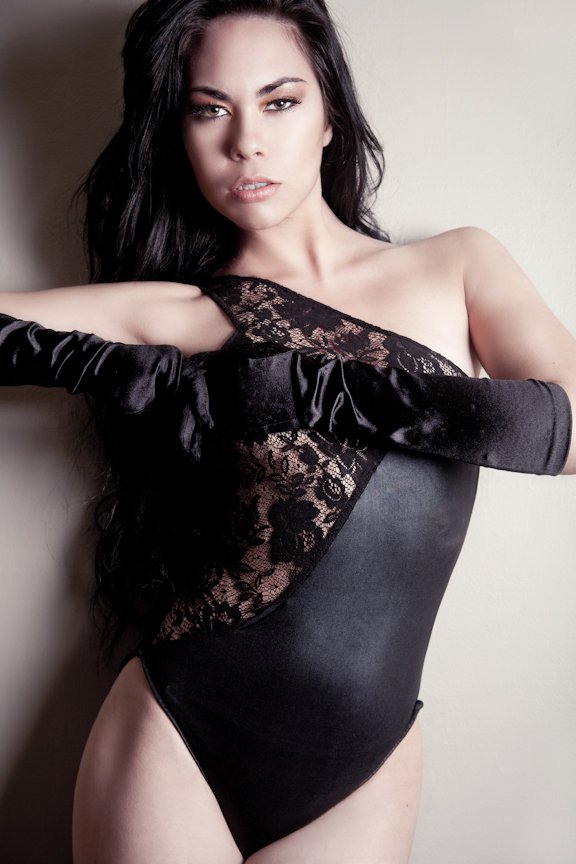 Fuzion: What can we expect from you in the New York Fashion Week Latino Show?
Ana: For the Latino show I want to show my roots, where everything began, the intimates collection and finish my line up with a few pieces of the intimates black label collection, which is the line of dresses or pieces inspired by lingerie but pieces that a woman could wear on the red carpet.
Fuzion: What can we expect from Annie S. Intimates in the future?
Ana: The company has been going through some changes, but heading in the right direction. The corporation now serves as an umbrella to 3 Labels, Intimates, Swim and Resort and The Signature Collection by Ana Segura. Our main focus this year is working on building relationships with boutique owners, on placing the S&R collection, and keep branding the Ana Segura name to very selective events.
Fuzion: What has been the most rewarding part of your fashion journey?
Ana: I must say the most rewarding part of my journey is the people I meet throughout. Every single person, has a unique impact on me. I am of very strong character and close friends may laugh at my stubbornness at times, but when you least expected I put in practice something you might have mentioned before. I am a firm believer everyone that comes into your life has a purpose, whether they are there for a day, a month, or a lifetime everyone has an impact on my life and the way I look at the world creatively.
Fuzion: What message do you want to deliver through your art?
Ana: I am a very passionate person in everything I do, whether it is cooking, writing, talking or designing a collection or just every day life with my loved ones. You could see and hear the passion behind it. When I make art it is about that feeling, for you to feel what I was feeling when I was putting my ideas into play.
Fuzion: When did you know this was what you wanted to do?
Ana: From a very early age I learned how to sew, crochet and have a sense of Fashion Shows. Not only was I taught by my mother but she would make my performing pieces. I knew as a child that I wanted to be known, in a sense the center of attention, for my name to be every where and recognized internationally. How I was going to get there was the question!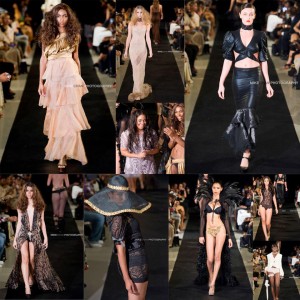 I've been very creative and talented from day one, my mother could agree on that one. As a toddler I started taking ballet lessons in Puerto Rico and by the age of 4 I was already working as a professional ballet dancer, so getting dressed up and getting make up done was not a play date for me, it was part of my life. My mother is a certified make up artist and hairstylist. She's worked on groups like "Menudo" from back in the 80's. I was then brought to NY where I did a little bit of everything, children modeling, piano lessons, and even went through a martial arts phase. Yes, I participated in tournaments and kicked some butt as a teenager. Never in a million years would I think that the one thing I went home to do for fun with my mother would become what I today call so passionately my career. The reason I wake up every morning, struggle, fight, cry and laugh and enjoy every moment of it: Fashion!
www.AnaSegura.com
www.Youtube.com/DesignerAnaSegura
www.facebook.com/Anniesintimates.fanpage
www.Twitter.com/msanasegura