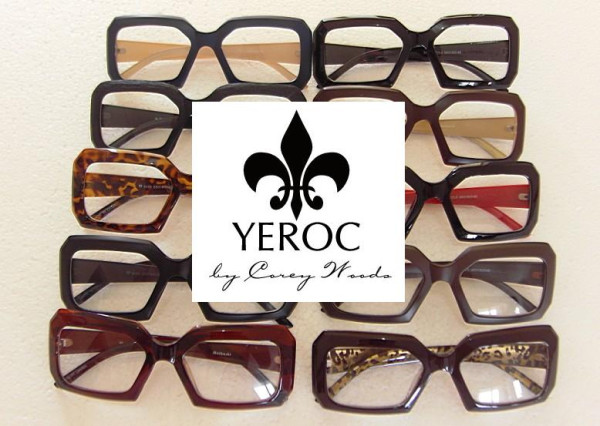 Many people have extraordinary talents. Take Corey Woods,
for example. Woods was born a "creative being with a penchant for configurative
construction".  That's how  label,YEROC,
was born.
YEROC "rocks" an awesome selection of shades in futuristic
designs and styles.  Even the
descriptions of the shade give one more than a touch of whimsy, but also the
touch of beings light years away: "The Astronomical Anatomy and Boisterous Brilliancy of the YEROC Supernova showcases the battle of intergalactic activity and the fallen star, " being the description for 'The Supernova' shades.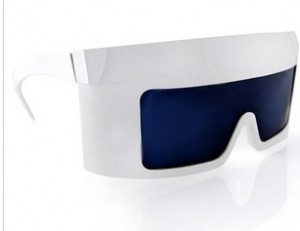 Poetry seems to be another one of the many talents this
designer seems to possess. Yet one more seems to be multitasking: having
sponsored many New York Fashion Week shows, and mega philanthropic events like
the Make- A- Wish Foundation.
Well, that explains the lucrative career and world at his
feet vibe. Thankfully for the rest of us, he had discovered the artistic medium
at a young age- something that many people would wish upon themselves.
Amongst the many who have noticed the sheer brilliance of
Woods'  YEROC are Kimora Lee Simmons, P.Diddy, Amber Rose, Vanessa and Angela Simmons, Chris Brown, Ryan Leslie, IkeTaylor, Loren Ridinger, and many more. Who wouldn't wear them if they couldsnag them even on the YEROC website before they are sold out? Each piece looks like it is carefully constructed and cared for, designed as if it has a purpose: to make the proud, new owner feel like they can go out and conquer the world. Those who are in the know have already purchased their YEROC design from
the website or private trunk shows.
'So, why eyewear?' one would ask. The artistic prodigy
explains, "The choice to begin with designing eyewear revolved around the
design and VISION of my future."  
Will we hear from YEROC in the near future?
"We will hear about more than just the inspirational shades
that have catapulted YEROC into stardom." What's in store? Everything is top
secret and in the works or at YEROC's mothership.
I predict that it's going to be smooth-sailing for the
out-of-this-world designer Corey Woods.