Spotlight Artist: Bridget Kelly
You may have taken notice of Bridget Kelly as the stand-in for Alicia Keys on the song "Empire State of Mind" while she was on tour with Jay-Z. The 25 year old singer/songwriter, graduate of LaGuardia High School for Performing Arts, paid her dues performing at open mics at various clubs throughout New York City before landing a record deal. As the new face signed to Roc Nation, she has certainly worked her way from stand-in to a full-fledged artist.
Her next step was to release a remix to Miguel's single "Quickie" with a sassy woman's perspective on the song. Kelly belts out "I just wanna be loved, I just wanna be loved, I'm too grown for quickies." She has also created a major buzz with the Frank Ocean penned "Thinking About Forever,"  which is a mellow ballad about lost love. Having the opportunity to work with powerhouse writers/producers such as The Dream and Ne-Yo makes Kelly's debut album a much anticipated one.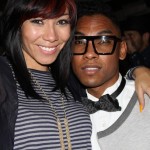 On her website, Kelly states, "I hope to touch someone's life through my writing or my voice, even if it's just one person. I've always found music to be the most effective means for people to relate to one another, so if what I write and sing about is relatable to people, I'll be successful."
Listen to her new EP, "Every Girl."
Watch Bridget Kelly's acoustic performance of "Thinking About Forever":