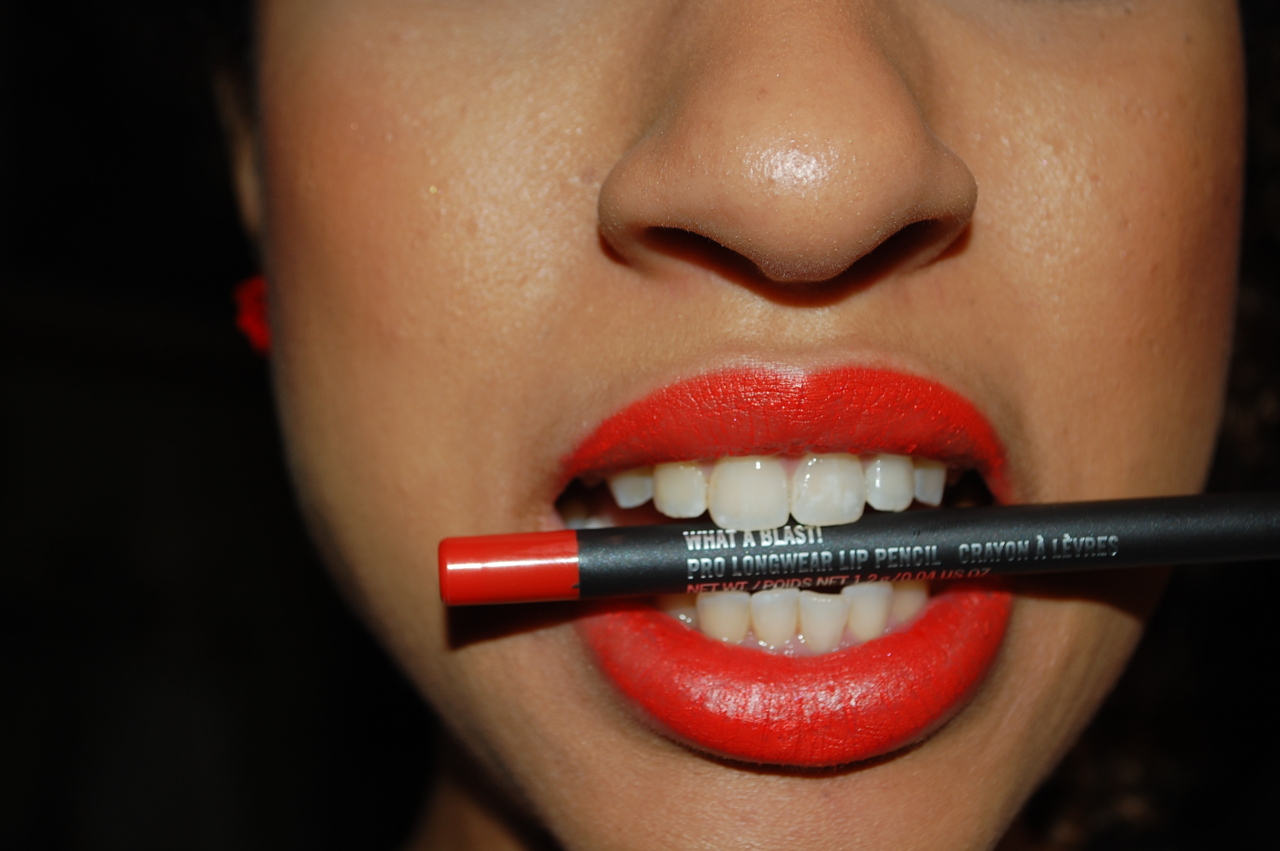 Mac released a new prolong wear collection. I was already a fan of the prolongwear foundation which I wear almost everyday so its no surprise that I'm in love with the rest of the collection. I was immediately drawn to two things :a beautiful baby blue eyeshadow and this bright orange lipliner. I had been rocking all kinds of orange lipsticks this spring/summer but never found a cool orange lipliner to accompany them. I passed on the eyeshadow and picked up this orange baby!  I love it!  I thought the formulation was going to make my lips feel really dry but it didnt.  I filled my lips all over with the liner and topped it with morange lipstick.  This lipliner really lasts!  I wore it all day and it looks as if I just applied it.  These lipliners are $4 more then the regular lipliners but I have to say they are well worth it.  What do you think?
If you do not like to use lip liner you can also try this lipstick by Mac.
Mac is too expensive for you then you can try this orange lipstick by Nyx.