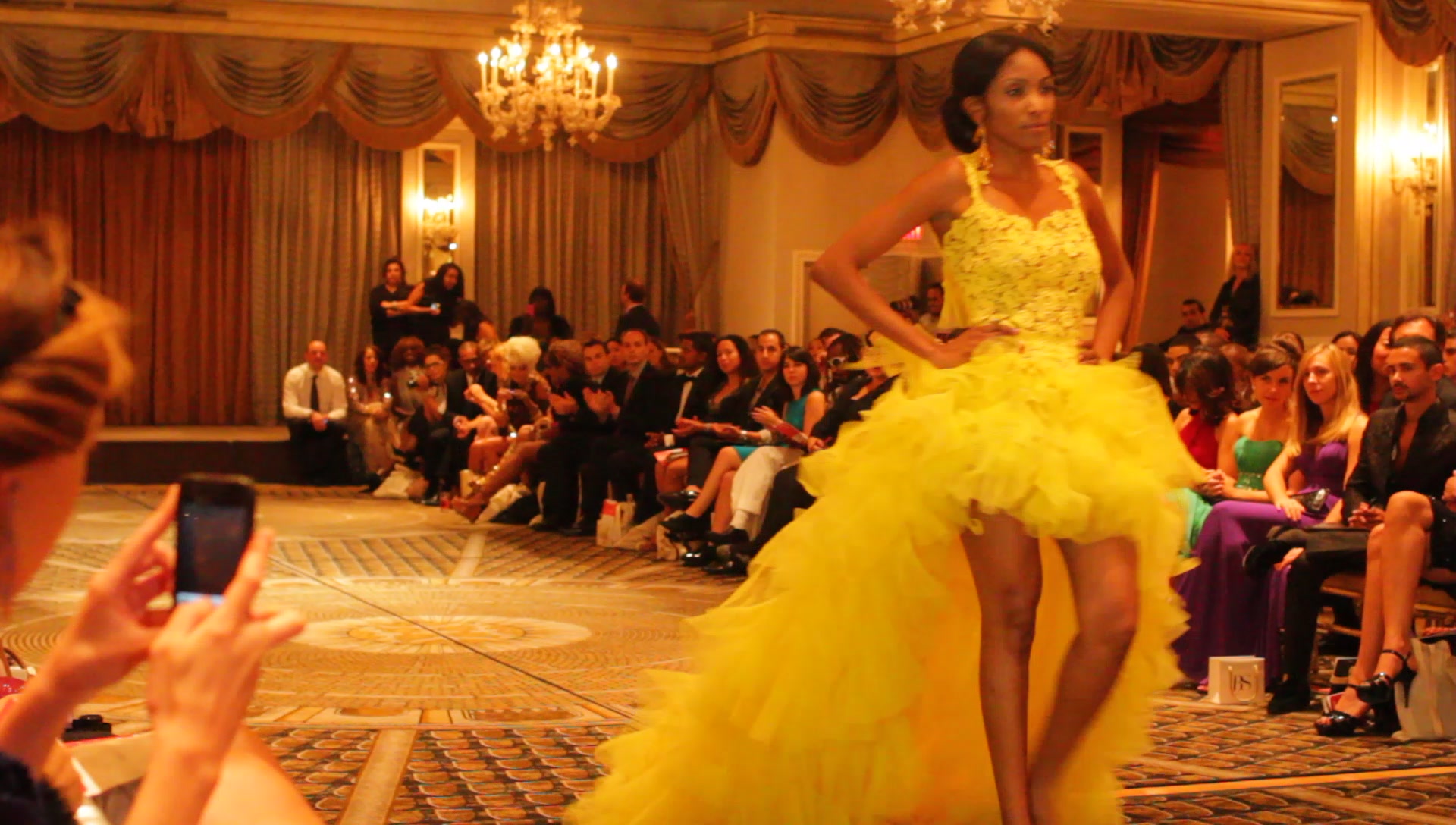 United Colors of Fashion's (UCOF) benefit show proved to be excellent at The Pierre New York. The organization auctioned accessories such as precious jewelry by Jewels of the Ocean and brightly colored scarves created by Lauren Vitonahu, which preluded the show. All of the guests had come in with a fond for fashion and support for the benefit.
Speakers included members of UCOF and their own personal accounts as to how they became founders for UCOF. Bisila Bokoko-Echols opened the show talking about her fortunate visit to Ghana. In that trip, she not only realized her passion for books she also realized that she had to give back to the community, leading to the beginnings of the Bisila Bokoko African Literacy Project. Veronica Rovegno, Founding Partner of UCOF, talked about her personal experience as well. Rovegno had told the attendees that her sister had passed away due to delayed healthcare, "My sister didn't deserve to die that way". In honor of her sister, Rovegno became one of the founders of UCOF. President and founding partner Ciano Clerjuste has always had a passion for fashion and he firmly believed that he had to use what he had to help other people. After having a paralyzed mother and a beloved friend diagnosed with HIV, Clejuste used fashion for humanitarian purposes. "There is hope," says Clerjuste.
The designers for the show were phenomenal. Amaro Chorda opened the runway with her white gown and proceeded with other gowns in lively colors; white was a dominant color in her line seeing is how Chorda tailors wedding dresses. A personal favorite was Chorda's fiery red gown with a laced bodice. Eric Raisina's line presented color and texture with his use of natural materials. Raisina's models display great uniformity while wearing vivid colors like scarlet and turquoise. The third designer Louda Lorrain had a style of her own on the runway. What some may call eccentric, but it definitely proved to be amusing. Oliver Tolentino followed with a collection of elegant dresses presented in a spectrum of organic and lush colors. Tolentino's ruffles gave more voice to his eco-friendly fabrics and pastel colors. Concluding the event was David Tlale with an original style incorporating animal prints and feathers in his designs. Tlale showed great use of contrast in a select few of his designs. He not only brought an element of sophistication to the runway, he also provided chic looks.
Fashion once again makes an impression for audiences everywhere. In the case of United Color of Fashion, it has made a global impression with their humanitarian causes. For everyone's sake, it would be best to make humanitarianism a trend for people to follow everywhere.